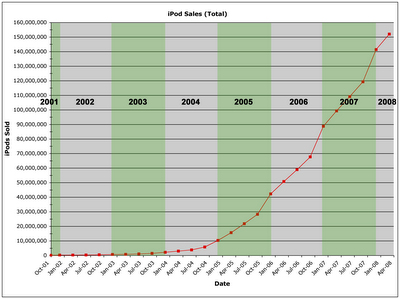 We have been writing about Electric Cars and Lithium for quite a while now and only a few devoted followers would remember the chart above and our "iPod moment" in this sector. It has finally arrived - Electric Cars are not toys any more and conquering our streets one parking slot at a time. Elon Musk and Tesla Motors has made Electric Cars desirable and fashionable, China will make them unavoidable and will bring the mass market for Electric Cars. Everything is ready now, technology is here and improving every day and strategic materials base is being built up as we speak.
Powered By Lithium: Tesla To Build Electric Cars, Battery-charging Network In China ILC.v TNR.v LIT TSLA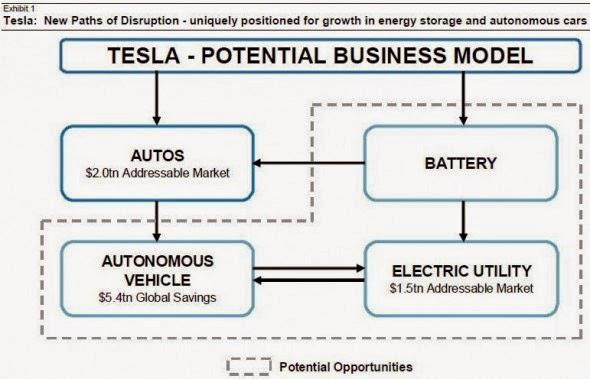 "Now Elon Musk confirms his plans to build Tesla Model S in China. As we have discussed before, his plans with Gigafactory for Lithium Batteries and this entry into the largest auto-market in the world with Tesla Model S will be the major bifurcation point for the Lithium Industry. First Tesla Model S are being delivered in China as well now."
Powered By Lithium: Li Shufu - Geely And Volvo Will Join Hands To Develop Electric Cars ILC.v TNR.v LIT

"Now Volvo, owned by Chinese Geely, joins the club of auto-makers salivating about the opportunity presented in the largest auto-market in the world with the chocking on the highest rate of air pollution population. All auto majors are in and betting on theWar Against Pollution announced by China. Volvo joins Daimler, BMW, Volkswagen, Audi, Saab and even out-of-the-bankruptcy Fisker to fight pollution and make urban mobility still possible in China.
Elon Musk has added to the fire today with Beijing Auto Show flirting with Electric Cars represented by all major auto-makers: he is planning to produce Tesla Model S in China in 3 years time. We will make a separate entry about it.
China runs now the state level plan to build the Vertically Integrated Lithium Business to secure the strategic commodities like Lithium and take over the large market share in Lithium Batteries."
International Lithium: Moving Forward With Strategic Partner Ganfeng Lithium ILC.v TNR.v LIT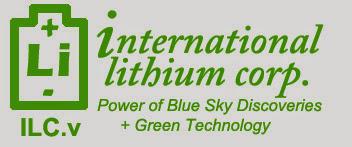 International Lithium has issued the newsletter covering the latest transactions with its strategic partner Ganfeng Lithium from China.
International Lithium: Ganfeng Lithium Is Halted Pending Major Acquisition ILC.v TNR.v LIT TSLA KNDI

"We are following International Lithium here with its strategic partner from China Ganfeng Lithium. Elon Musk with his Tesla Gigafactory has brought a lot of attention to the Lithium strategic commodity story and Asian companies are coming into the spotlight as well now. LG Chem is talking about building major Lithium battery plant in China and Lithium Materials Industry is getting the green light from the Chinese government in its efforts to curb the horrible pollution.
"Kirill Klip, president of International Lithium (TSXV:ILC), views the announcement of Tesla's Gigafactory as a "groundbreaking development."

Tesla "brought attention to what Elon Musk has accomplished," Klip told Lithium Investing News. "He showed to everyone that electric cars are not toys anymore - they are for real."
International Lithium's Strategic Partner, Ganfeng Lithium, Takes Large Stake in Mariana and a $10 million Option on the Blackstairs Projects ILC.v TNR.v LIT

"Mar 19, 2014 (ACCESSWIRE via COMTEX) -- Vancouver, B.C. / ACCESSWIRE / March - 2014 / International Lithium Corp. (the "Company" or "ILC") announces several major transactions with strategic partner GFL International Co., Ltd. ("Ganfeng Lithium" or "GFL")."
Transport Evolved:
It's Official: Electric Car Sales Have Doubled Every Year For Three Years

Nikki Gordon-Bloomfield
The number of electrically powered vehicles in the world now totals more than 400,000 vehicles, and has been doubling for the past few years.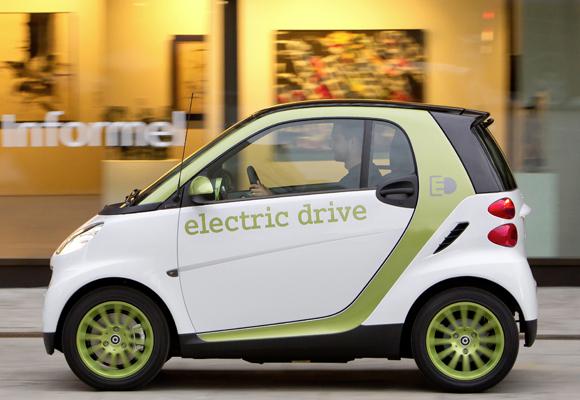 All types of electric cars were counted in the study, but not electric motorcycles, busses, or commercial vehicles.
That's according to academics at the Centre for Solar Energy and Hydrogen Research Baden-Württemberg (ZSW), who have been examining global electric car sales figures and the annual growth rate of the electric car marketplace. Their conclusion? Electric car rates have been doubling every year for the past three years, and could reach 1 million vehicles globally if trends continue by 2016.
MASSIVE GROWTH

In its research, the ZSW tallied global sales figures for all electric cars, including plug-in hybrid and range-extended electric cars. It did not include motorcycles, bicycles, trucks or other commercial vehicles like busses in its calculations. Nor did it include hybrid cars.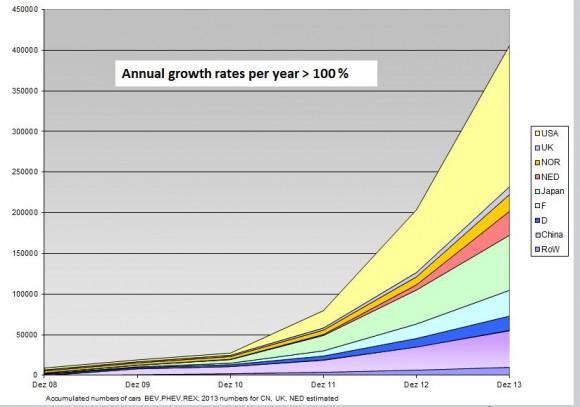 There's a clear upward trend, almost doubling every year. Graphic: ZSW
In early 2012, there were almost 100,000 plug-in cars on the world's roads. A year later the report says, there were 200,000 vehicles. To date, there are now an estimated 405,000 electric cars globally, with the magic 400,000 barrier crossed some time late in 2013 or early 2014.
If this trend continues, the report says, we'll see more than 1 million electric plug-in cars on the roads by 2016.
By contrast, there are believed to be around six million hybrid electric (non plug-in) cars in the world.
USA, JAPAN, CHINA LEAD

In terms of sales figures, the academics at ZSW noted that the U.S. currently leads electric car sales figures, with 174,000 of the 400,000 electric cars sold to date residing in the U.S. Japan comes in second place, with 68,000 electric vehicles, while China lays in third pace with 45,000.
It's worth noting however, that this is likely to change as China increases incentives and investment in all-electric transportation in an effort to tackle the nation's notorious air pollution.
As for Europe? It trails behind the U.S. and Asia, with Norway and the Netherlands both sharing significant electric car sales. While the ZSW hasn't detailed sales for Norway, it says just under 30,000 electric cars are registered in the Netherlands.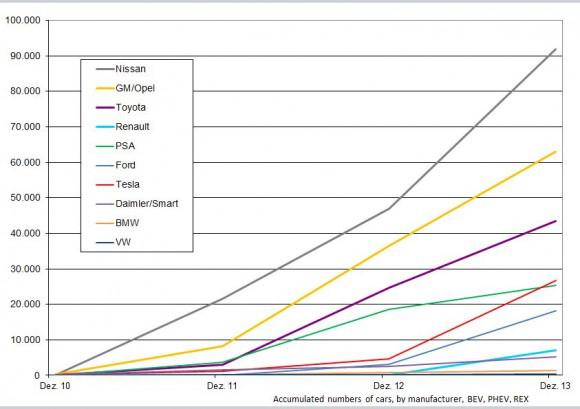 Nissan leads the manufacturer list, with Tesla coming in fourth.
Germany comes in seventh place, with 17,500 registered electric cars. Meanwhile, the UK has such poor sales figures and predictions that it's almost impossible to read the figures from the graph accompanying the report.
LEAF AHEAD

With more than 100,000 examples sold, the Nissan LEAF is well ahead of the competition in terms of global electric car market share. While the report cites 90,000 electric LEAFs had been sold at the point of study, we know that figure now to be far higher, having crossed the 100,000th mark earlier this year.
In second place, comes the Chevrolet Volt and its sibling the Opel (Vauxhall) Ampera. While we don't have accurate global sales figures for this car at the time of writing, the study placed sales at 60,000 units globally, representing a sales figure about two thirds of that of the LEAF at the time of the report.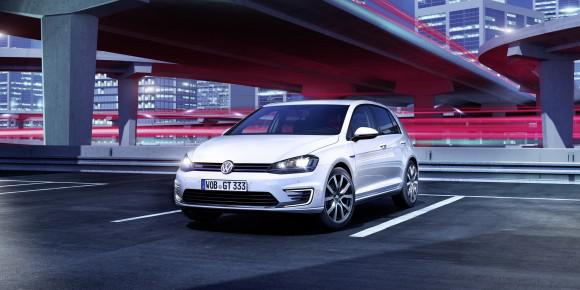 Plug-in hybrid and range-extended EVs were included, but not hybrid cars.
In third place is the Toyota Prius Plug-in Hybrid, which had sold an estimated 40,000 cars globally at the time of the study, while the Tesla Model S comes in fourth.
A PROMISING FUTURE

With a few exceptions - the UK being one of them - it looks as if electric car sales figures really are growing at an almost unstoppable rate, doubling every year and showing no signs of slowing.
For those of us who prefer plugs to pumps then, this is just the news to help dispel those persistent electric car myths that electric cars are slow, boring, overly priced and not popular.
Of course, there's one more positive thing to note, too: with electric car adoption growth comes increased production, which translates to better economies of scale and ultimately, cheaper electric cars.
We can't wait."