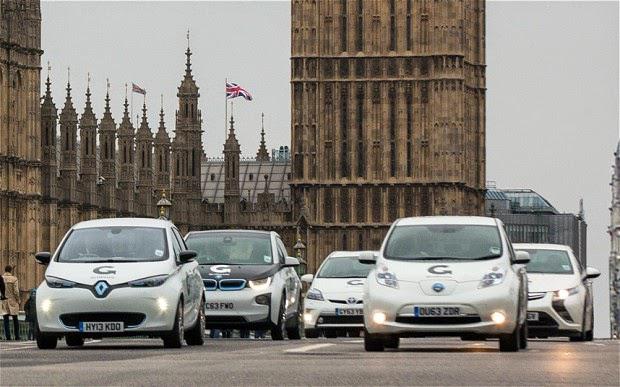 International Lithium has chosen well the geographic locations for its Lithium projects. Ireland is the door to the European markets with friendly mining environment, government tax incentives and open for business policy. After extensive due diligence phase, which has confirmed historic mineralisation at Blackstairs project,International Lithium has signed 10 million J/V agreement with one of the top world-wide Lithium Materials producers from China Ganfeng Lithium.
Now the company is finalising the budget for the next stage of Blackstairs development and drilling will start this season according to the ILC newsletter. UK is destined for Electric Cars and today's announcement will provide the huge incentives to take this business opportunity very seriously.
International Lithium: Moving Forward With Strategic Partner Ganfeng Lithium ILC.v TNR.v LIT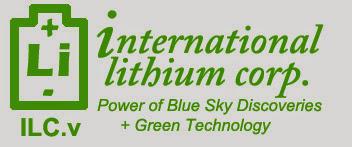 International Lithium has issued the newsletter covering the latest transactions with its strategic partner Ganfeng Lithium from China.
International Lithium: Ganfeng Lithium Is Halted Pending Major Acquisition ILC.v TNR.v LIT TSLA KNDI

"We are following International Lithium here with its strategic partner from China Ganfeng Lithium. Elon Musk with his Tesla Gigafactory has brought a lot of attention to the Lithium strategic commodity story and Asian companies are coming into the spotlight as well now. LG Chem is talking about building major Lithium battery plant in China and Lithium Materials Industry is getting the green light from the Chinese government in its efforts to curb the horrible pollution.
"Kirill Klip, president of International Lithium (TSXV:ILC), views the announcement of Tesla's Gigafactory as a "groundbreaking development."

Tesla "brought attention to what Elon Musk has accomplished," Klip told Lithium Investing News. "He showed to everyone that electric cars are not toys anymore - they are for real."
International Lithium's Strategic Partner, Ganfeng Lithium, Takes Large Stake in Mariana and a $10 million Option on the Blackstairs Projects ILC.v TNR.v LIT

"Mar 19, 2014 (ACCESSWIRE via COMTEX) -- Vancouver, B.C. / ACCESSWIRE / March - 2014 / International Lithium Corp. (the "Company" or "ILC") announces several major transactions with strategic partner GFL International Co., Ltd. ("Ganfeng Lithium" or "GFL")."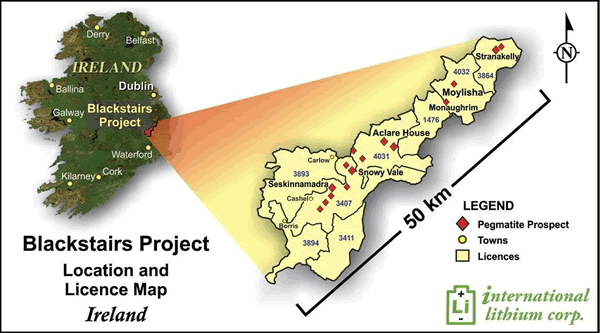 Lithium Drive: UK Government commits to electric cars LIT, ILC.v, TNR.v, RM.v

"Electric cars are taking the world with one car at a time. Tesla Model S has made them the reality and upcoming mass market electric car from Tesla Motors will make this revolution for real. BMW i3 will challenge the urban mobility status quo this year as well. UK is destined to be the leader in Electric cars with its relatively low average range driving statistics and system of Tesla's Superchargers can do the trick. Elon Musk is the official adviser of the UK government now and we can expect that things will start moving fast in the right direction. Today we have another positive step towards real energy independence and clean air in London.
China is literally chocking with pollution and electric cars are the obvious solution for urban mobility over there. Lithium developers are out of market favour now, but wait when investors will connect the dots again. Ganfeng Lithium is already the market leader in China in the lithium strategic supply chain and extending its raw material base with International Lithium strategic partnership. Today's news from UK are putting new perspective to International Lithium 10 million J/V development partnership in Ireland with Ganfeng Lithium."
International Lithium Corp Presentation ILC.v TSXV from Kirill Klip
The Independent:
Nick Clegg launches £500m scheme to boost electric cars in Britain
A £500 million initiative to boost the use of electric and hybrid vehicles, which still represent just one per cent of car sales in Britain, will be launched today by Nick Clegg.
The Deputy Prime Minister said he wanted to encourage drivers to ditch petrol or diesel vehicles by making it cheaper and more convenient to drive cars which run on green alternatives.
At least £200 million is being set aside to fund grants of 25 per cent, up to a maximum of £5,000, towards the cost of an ultra-low emission car.
More charging points will be installed on motorways and A-roads across the country to counter fears that drivers could be stranded when their batteries run out.
Towns and cities will be given cash to design schemes to benefit the drivers of electric vehicles, such as free parking and permission to use bus lanes.
In addition, Mr Clegg will commit the Government to spending £100 million on further research and development of low-emission technology over the next five years.
The moves come amid continuing signs that drivers are stubbornly resistant to the appeal of alternative-fuel vehicles. Almost 99 per cent of cars sold last year run on petrol or diesel, with sales of just 2,512 pure electric cars and 3,584 hybrids.
Mr Clegg said the investment would keep the country at the forefront of green technology, create jobs and reduce harmful emissions.
He said: "Owning an electric car is no longer a dream or an inconvenience. Manufacturers are turning to this new technology to help motorists make their everyday journeys green and clean.
"This major investment is there to make driving an electric car affordable, convenient, and free from anxiety about the battery running out.
"But it's also about creating a culture change in our towns and cities, so that driving a greener vehicle is a no-brainer for most drivers."
Please Note our Legal Disclaimer on the Blog, including, but Not limited to:
There are NO Qualified Persons among the authors of this blog as it is defined by NI 43-101, we were NOT able to verify and check any provided information in the articles, news releases or on the links embedded on this blog; you must NOT rely in any sense on any of this information in order to make any resource or value calculation, or attribute any particular value or Price Target to any discussed securities.
We Do Not own any content in the third parties' articles, news releases, videos or on the links embedded on this blog; any opinions - including, but not limited to the resource estimations, valuations, target prices and particular recommendations on any securities expressed there - are subject to the disclosure provided by those third parties and are NOT verified, approved or endorsed by the authors of this blog in any way.
Please, do not forget, that we own stocks we are writing about and have position in these companies. We are not providing any investment advice on this blog and there is no solicitation to buy or sell any particular company.