In this weekend's article I alluded to the correlation between the Canadian dollar and stocks, and the worrisome breakdown in the former. The loonie has done a pretty good job tracking the SPX, and vice versa. Recently we have seen a significant divergence. Here they are plotted together on a chart:
(click to enlarge)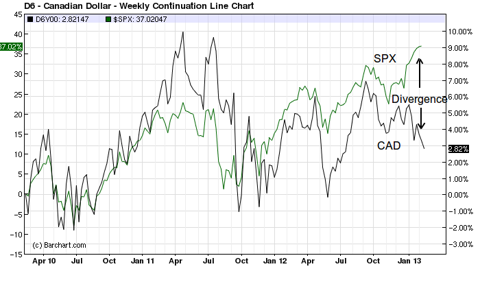 Click to enlarge
Time will tell if this divergence turns out to portend weakness for the stock market. I will be keeping an eye on it.
Disclosure: I have no positions in any stocks mentioned, and no plans to initiate any positions within the next 72 hours.