In this weekend's article, I made the comment that while most of the major US equity indices still didn't look too bad, the NASDAQ is a mess.
Here is a chart of the hugely popular NASDAQ 100 tracking ETF, which is actually in negative territory year to date. Anyone long position opened on the first trading day of 2013 would be under water at this point.
The market rally that started on New Year's Eve has attracted a good deal of attention, and deservedly so but - largely due to the breakdown in Apple shares - the NDX and its tracker QQQ have been left behind.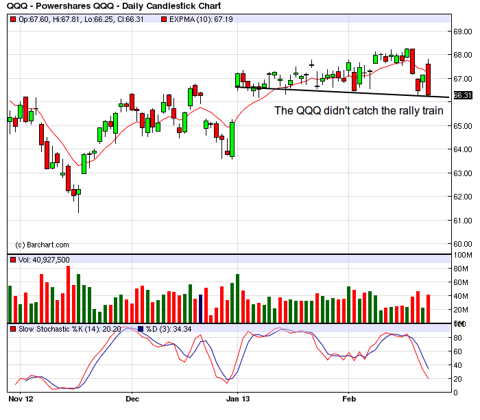 Disclosure: I have no positions in any stocks mentioned, and no plans to initiate any positions within the next 72 hours.