With apologies to readers, my regular weekly market analysis won't be available this weekend. I simply ran out of time. I would however like to share a few thoughts as we look to the week ahead:

The S&P 500 is still at an equilibrium, but it's not likely to last. We shared this observation on the markets in general last weekend. Since then we have seen dramatic news driven swings, but the trading action shows (1) repeated failure at the 200 day - I commented on this in my Wordpress blog entry Thursday - and (2) the trading range is narrowing as shown in a symmetrical triangle forming between the 50 and 200 day on the chart. There is a good chance we break out of it this week. My trading plan is to look for the direction of the break to either add to longs, or stay defensive. The news will continue to drive the markets. As of this writing, Asian markets have made 1-2% advances in response to the new government formed in Italy.

(click on charts to enlarge)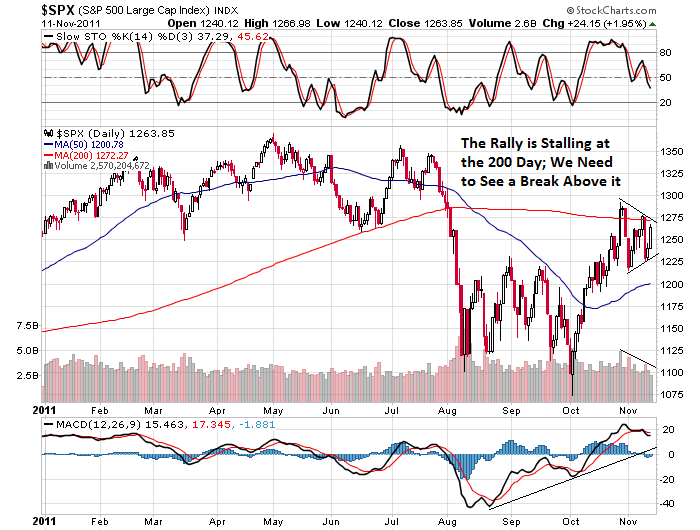 We wanted to see the VIX come back under 30. Last week it closed just above, but it's moving in the right direction. Of course, any political blowup, bad bond auction, or other worrisome signal from Europe could drive it back up again.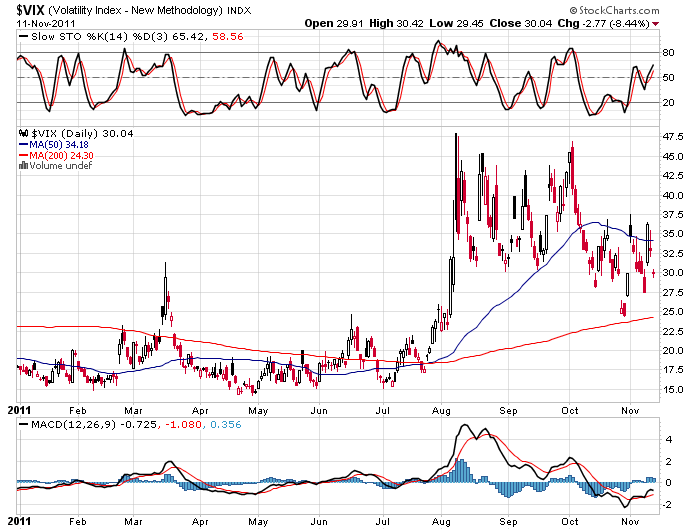 Even with oil near $100, commodities remain in a downtrend
. Metals, grains, softs, all look technically weak. The precious metals included.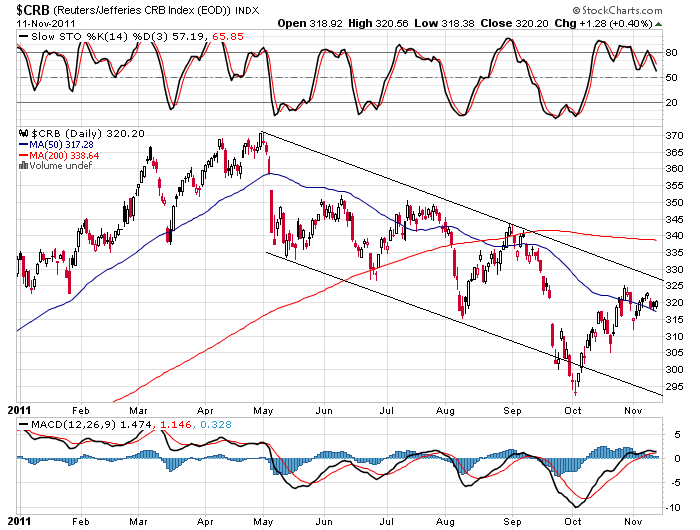 That's my quick take. The bias is still bullish for U.S. large cap equities and bearish for bonds and commodities, but it's a weak bias in each case. The market has been whipsawed around by events; to tune out the noise we need to stay focused on the data.