(click to enlarge)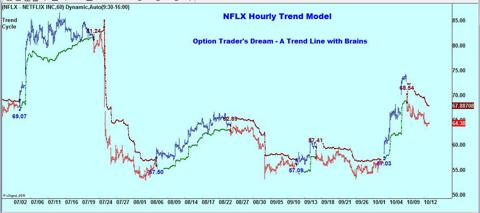 Click to enlarge
July, August, September and now October. The slugging percentage of this trading model is off the chart, or should I, on the chart.
Eight winning trades in a row.
I don't care how old their movies are, or how lame their programming is, or how busted their business model might be.
Mine is doing quite fine.
Disclosure: I am short NFLX.