Since many stockholders of Axion Power International (NASDAQ:AXPW) are following the progress of development work at ePower Engine Systems, I thought it might be useful to make excerpts from Jay Bowman's bi-monthly update letter available to a broader audience.
"The weather has not cooperated with our testing program over the last ten days. We have only been able to take the truck out three of the last ten days to gather any meaningful test data. The preliminary results are very encouraging and meeting or beating my expectations. All of the testing to date has been in a bobtail configuration (without a trailer). This is due to the slick roads and continued snowfall. During our first phase of testing we often have to stop along the roadside to check or inspect certain items on the truck. This has been impossible to accomplish with snow covered roads and sub zero temperatures, as many of the components are contained in the under carriage of the truck.
We have tested the truck on both local roads and at freeway speeds on Interstate 75. The real time fuel burn rates reported by our Engine Control Module, or ECM, at 55 mph, 60 mph and 65 mph was about 2 mpg better than we expected. This came as a surprise because the small John Deere engine we used in the Gen2 prototype worked well at GVWs up to 45,000 pounds so we didn't expect the Cummins 6.7L to make a noticeable difference at lighter weights. It's too early for conclusions, but still encouraging.
I contacted the Cummins engineers to determine the accuracy of the ECM and their reply was that the readings are very accurate, but the only way to get reportable fuel economy data is with weighed fuel tank testing that complies with SAE protocols. This will be part of our phase 3 testing after power testing is accomplished next week at loaded weights. We will then take the truck to Columbus Ohio where the Cummins engineers will fine-tune our programming to optimize fuel burn rates and power.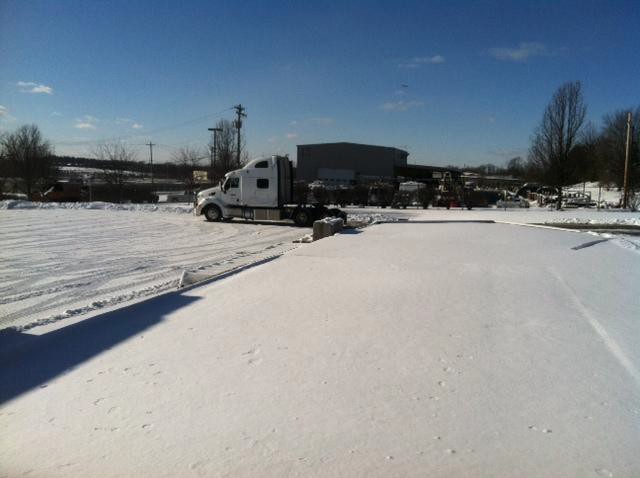 Peterbilt 387 out for preliminary test runs
While weather conditions have been frustrating, we are making progress on the Day Cab conversion on our off testing days. We have completed designing and fabricating our electric motor mounts and transmission mounts for the Day Cab. This is a new design the makes installation much easier than previous versions. These components are now installed on the Day Cad and next we will begin dry fitting of the diesel and generator components. We have also begun reassembly of the cab itself in preparation for the electronics package installation.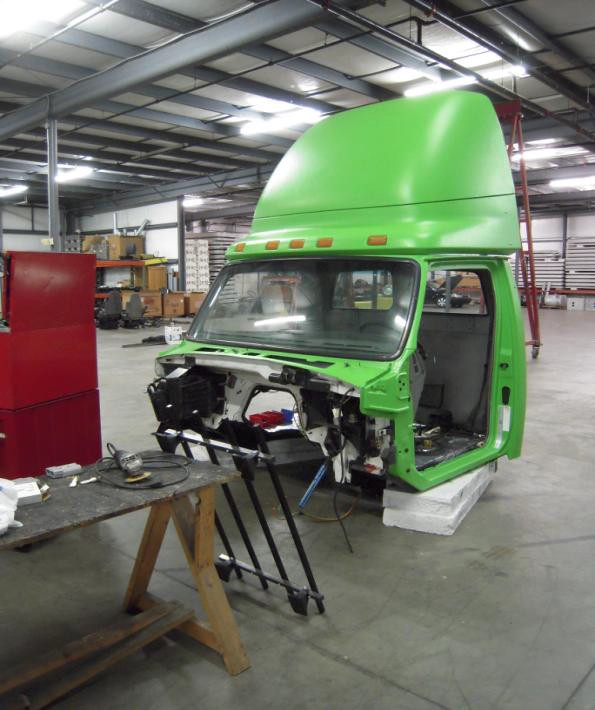 Day Cab bodywork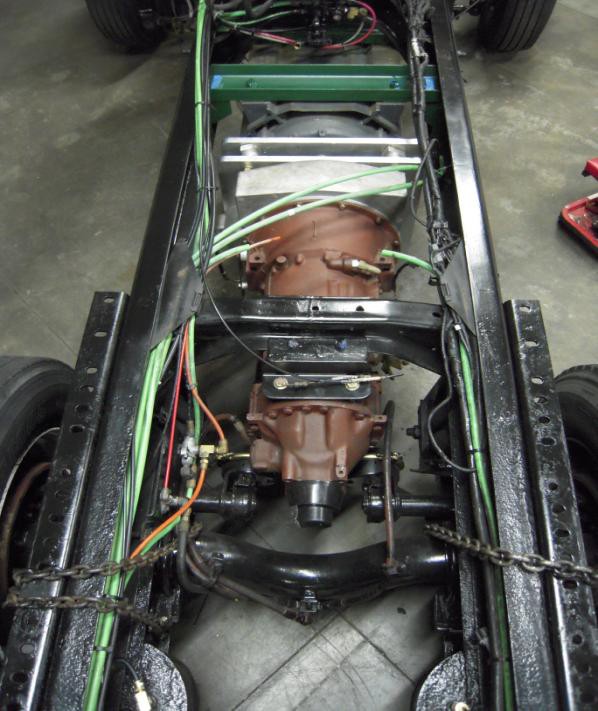 Electric motor & transmission mounted
We had visitors from the local trade college on Thursday of this week. All were very impressed with the performance of the truck during their demonstration rides. They were very knowledgeable in the area of trucking fleets and diesel engine design and performance. One has been working with companies like UPS in training mechanics in newer truck technologies."
Disclosure: I am long AXPW.