A number of readers have asked recently whether I'm still bullish on Exide Technologies (XIDE) and I thought I'd share my current thinking in a brief Instablog. The following graph shows my calculated 10-, 20-, 50- and 200-day volume weighted moving average prices for Exide since July 2008 when I started writing about investing in the energy storage sector. While the price is not quite at the 5-year low of $2.29 for the 10-day WMA it's darned close.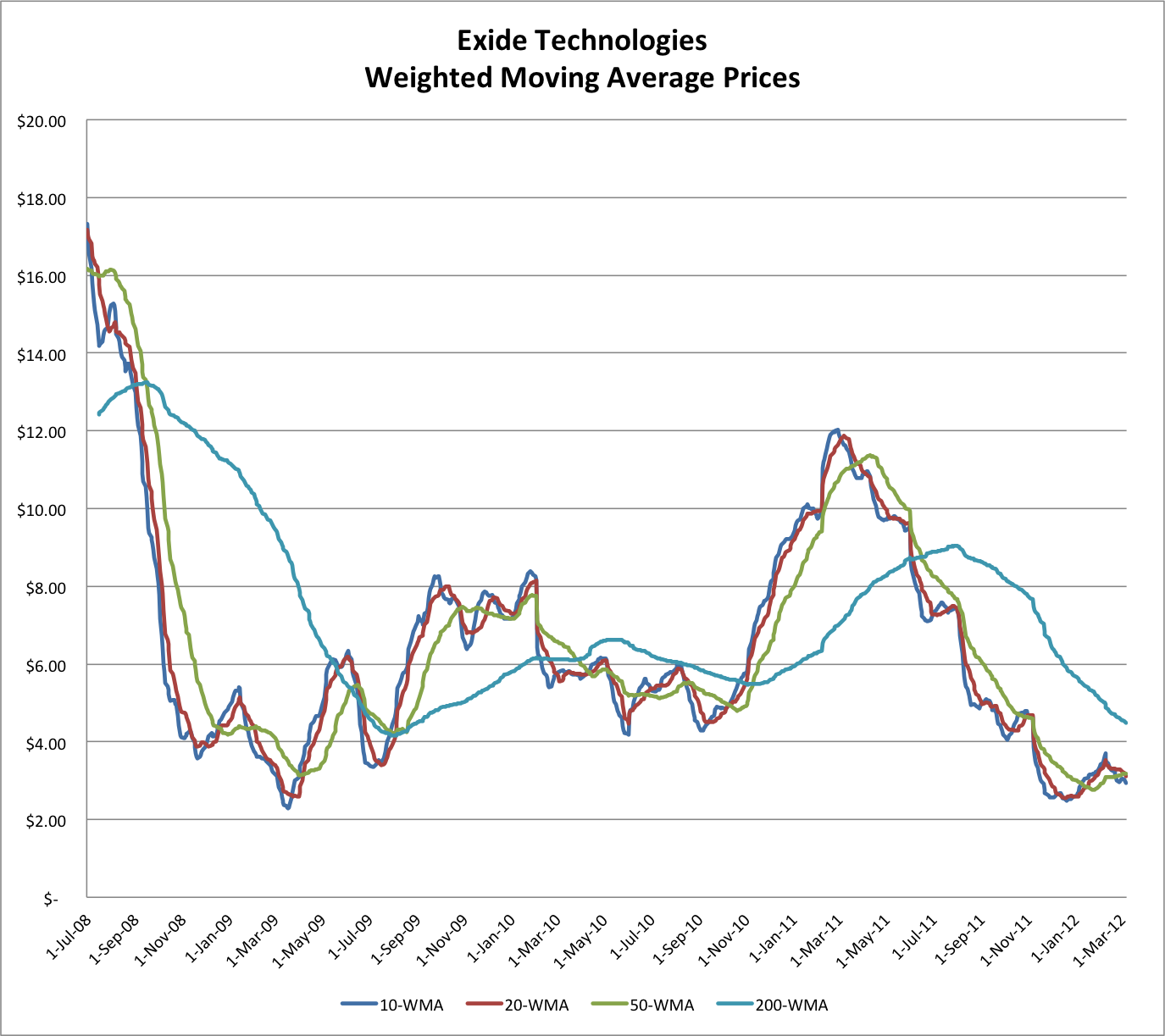 The thing with Exide is that it's at a bare bones valuation right now. The darned stock trades at 60% of book value and a measly 8% of sales. They are facing some headwinds but with market expectations this low it won't take much for the stock to double or triple. Exide is currently a $2.90 stock, but it's been an $11.70 stock in the last twelve months.
Exide has $514 million in working capital and $426 million in equity. I see no meaningful risk that it will go out of business and that sets up a dynamic where the worst case scenario is sideways movement while the best case could be a strong move to the upside. I like those odds!
I don't pay much attention to US weather conditions, but temperatures in Europe this quarter were brutally cold and just as a warm Q-3 hurt Exide's business in Europe a glacial Q-4 should help Exide's business in Europe.
Over the last four and a half years I can identify three different runs where Exide gained more than 100% over the course of a few months. If your objective is to buy low and sell high now seems like an opportune time to position your portfolio.