This weekend @upsidetrader wrote this post on Japan explaining the potential for continued upside. I've been largely disinterested as I just prefer US stocks for whatever reason. Regardless I thought I would share a few names that have caught my eye from a long term perspective.
SNE - a solid bullish consolidation. Looks very buy-able still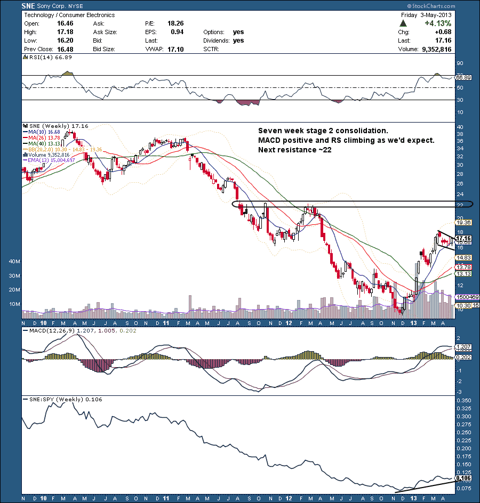 SNE - near term view shows the key levels.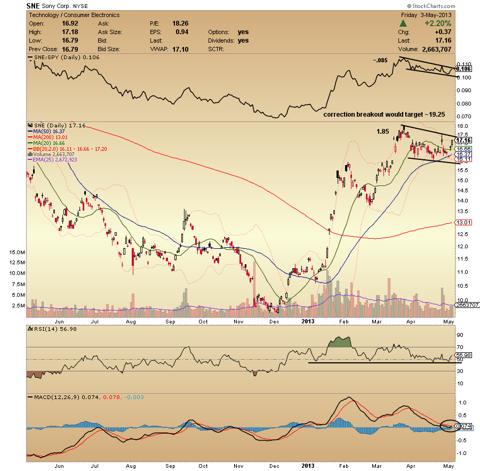 MFG - Heavy volume last week sets up a potential consolidation break just over the 2010-2011 highs.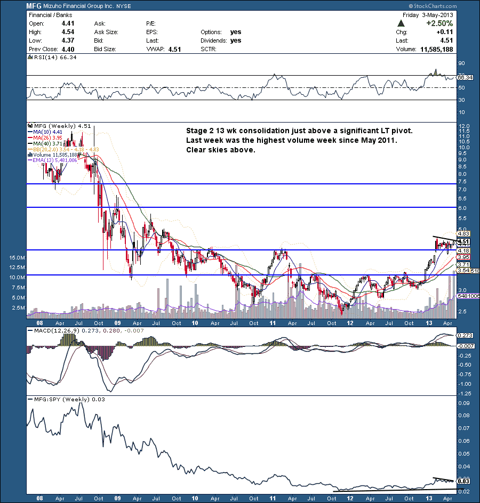 ATE - wedge within a larger wedge. This still has some work to do, but it's on the radar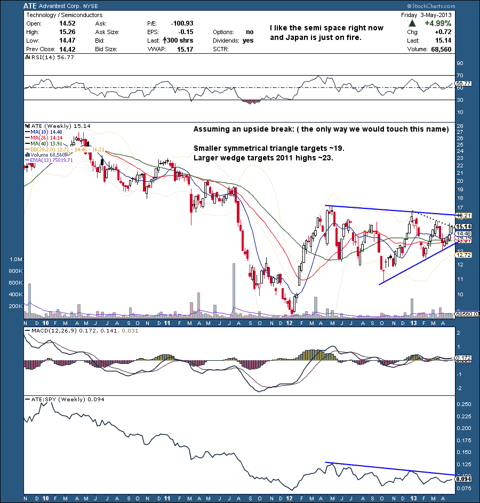 I feel like I had to mention Solar again as it continues to pay well. A couple of solar stocks with great long term setups: JKS and WFR. WFR looks near a significant breakout, while JKS has a nice POTENTIAL long term pattern.
JKS - forming a right shoulder in a potential bull head and shoulders pattern.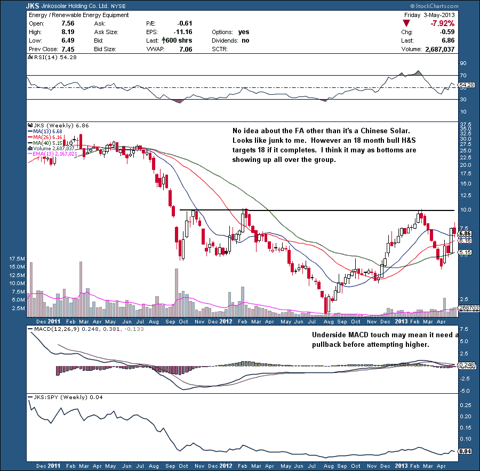 WFR - close to a major bottom breakout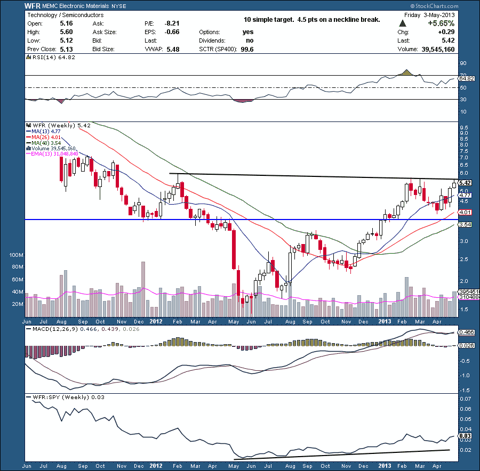 Finally, this weekend I added FIX to my main watch list. Also refer to a daily chart as it shows there has been HEAVY buying since earnings May 1st.
FIX - over 14.30. Held major support on heavy volume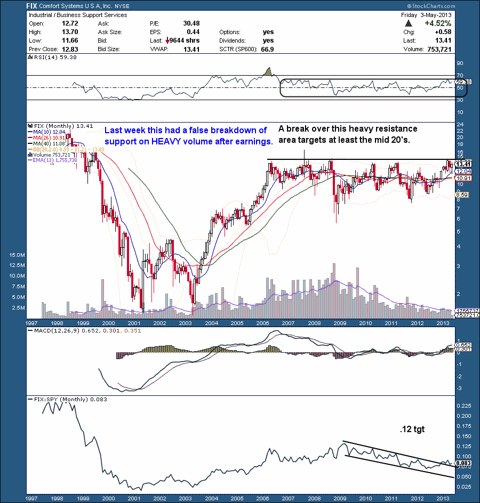 Disclosure: I have no positions in any stocks mentioned, but may initiate a long position in WFR, MFG, SNE over the next 72 hours.