There's a website that tracks the bankruptcy proceedings of Lee Enterprises. Visit it here. I've been browsing and I came across some interesting financial pro forma projections all the way through 2015 and boy oh boy do they look good.

They've even gone as far as to lay out some FAQ about the Chapter 11.

Anyway, it's all pretty interesting but what matters to me? The pro forma financials. Let's talk about those. Here's a snapshot: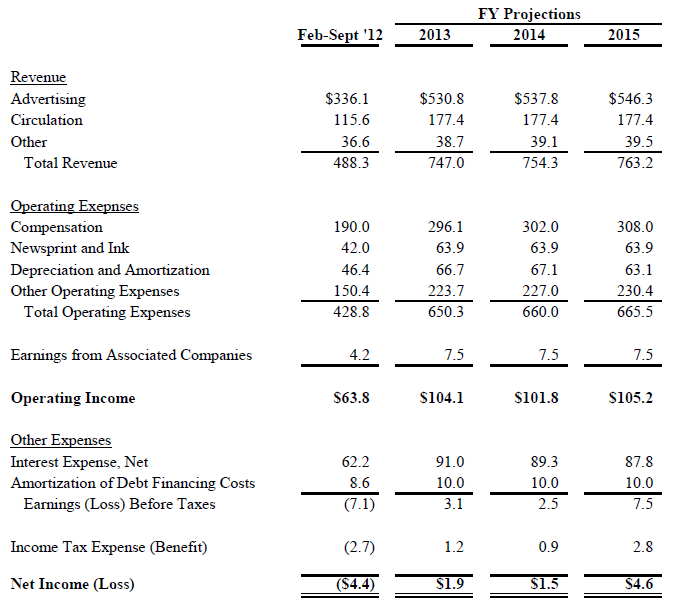 Plug it all together and you end up with some pretty strong cash flows.

Add back the amortization and depreciation to the net income and you're looking at a company that is over $70M of free cash for the next 4 years and comes at a valuation of less than $40M at current prices.

How much would you be willing to pay for a company that looks this good? If they are ever able to get a better credit rating their positive cash flows only increase. I think that this type of opportunity would be fairly attractive to a business entity with a better credit rating that might be able to join forces with Lee Enterprises, effectively improving the credit rating of Lee Enterprises and possibly augmenting these annual cash flows towards debt payments by another 40% or so.


Disclosure: I am long LEE.