Below is a chart of the Dow Jones 40-Bond Average from 1915 to 1974.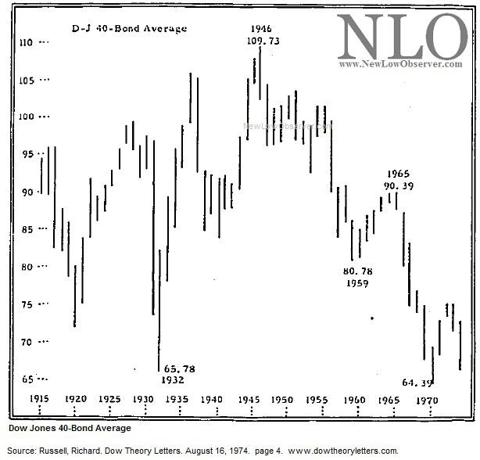 The source for this particular chart is:
Russell, Richard. The Dow Theory Letters. August 16,1974. page 4. www.dowtheoryletters.com.
The latest price for this index and the daily historical data back to 2007 can be found at the following link provided by Yahoo!Finance.