Below is a comparison of the performance of Apple (NASDAQ:AAPL) against Walgreen (WAG) from the IPO of Apple back in December 1980. Circled in red is the total return of Walgreen at +13,636.70% versus +9,991.43% for Apple.
(click to enlarge)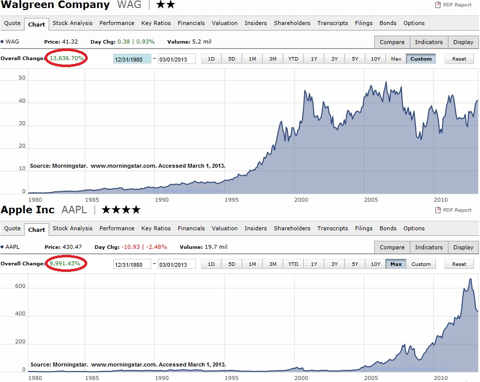 Click to enlarge
While there is no doubt that Apple has been a great investment in the last ten years, on a relative basis, Apple has been dead money from the IPO in 1980 to 2003. Walgreen on the other hand, by virtue of the dividend and consistent growth, has generated exceptional total returns from the word "go".
This is the focus of our U.S. Dividend Watch List which is the foundation of our investment strategy.
Disclosure: I am long WAG.