Here is the social chatter for AMBS over the last year.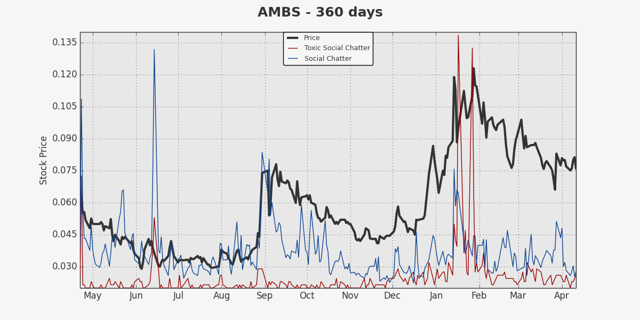 The buy signal in June was at $0.042 and the next following sell occurred in January at $0.100 a return of over 200%.
Disclosure: I have no positions in any stocks mentioned, and no plans to initiate any positions within the next 72 hours.