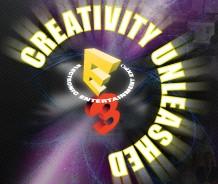 Today video game publisher THQ announced the launch of their THQ Partners program, headed by Tim Walsh, who served as Executive VP of Publisher relations for IGA World Wide. The network is meant to connect THQ's retail and online publishing network in order to gain efficiencies through connectivity throughout the supply chain.
THQ also noted that Tim Walsh would be open to meeting interested developers and retailers at the famed E3 Expo on June 15th through the 17th at the Los Angeles Convention Center.   
Prior to this press, the Company also announced the shipment of UFC Undisputed to retail outlets around the globe. Featuring Heavy weight Brock Lesner on the cover, the game has received rave reviews from GamePro, Playstation Magazine and GameArena. New modes of play including "Fight Camp" and authentic game play have placed UFC Undisputed at the pinnacle of realistic MMA battle.   
UFC Undisputed is rated T for Teen and is available for $59.99 and is available on XBOX 360 and PS3
THQI's common stock price had been on the rise since march through April, peaking at 8.27, but since then has taken a bit of a slip, falling as low as 5.78 in recent weeks. Currently THQI is trading at $5.82 before the market opens, but we will see how the company fairs through this Wednesday as stocks attempt to bounce back from Europe's beating in the past few days.   
Video Game Publishers are entering into peak sales time as summer approaches; the E3 convention in LA will mark this with a boat load of new release announcements. Many gamers will be looking for that summer fix to entertain them. Prepare to see tons of new video game releases from now until Christmas as video game season begins across the world.
Disclosure:
no positions