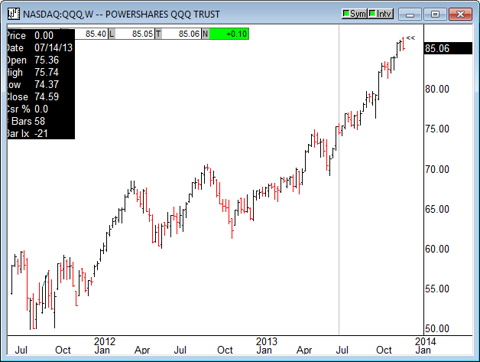 The Nasdaq pattern is one of my favorites.....A Christmas tree. Yes tis the season......But there are actually specific geometric rules for measuring the probable top area.
Recently the Nasdaq went into the topping area and reversed. It was the last of the three major indices to show a top.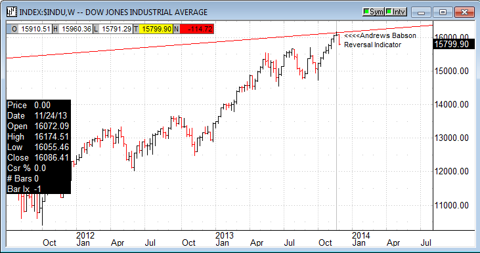 Very few people will believe it until the market is in what is referred to as the third wave down, or there is an accelerated first wave down. This could take weeks or even months. ......Stay tuned.
Disclosure: I am short SPY.