Ok so the market has been treating SPY shorts really nice. TVIX hoders have seen gains in excess of 10% a day. So where is the market headed many may ask.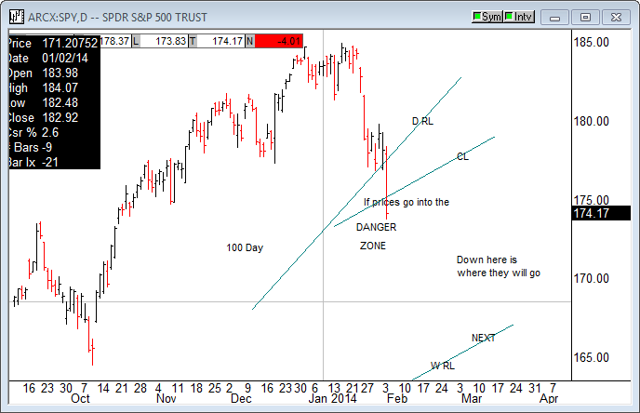 Above is the chart that I have been working with. In order to get people to panic .......really panic prices need to zoom through the 200Day MA. If you see prices at 170, this may have been achieved. The target from there is the 165 area. But will prices stop there?
Or will we all wait until the VP's of finance dump the stock they are holding?
As the song goes "Don't worry be happy"
Disclosure: I am long TVIX.