With market geometry one has the ability to choose what time frame is used. Each will produce different results. For days the weekly charts have indicated that the S&P is at a probable top.
Smaller time frames tell a different story.
(click to enlarge)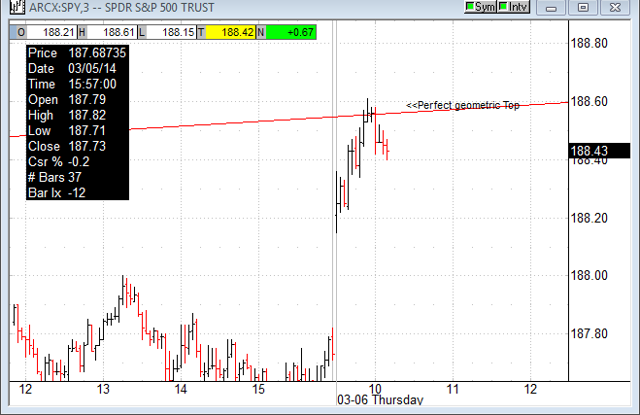 Click to enlarge
Disclosure: I am short SPY.