Please visit my blog for the video and the legal disclaimer:
Ronald Stoeferle: Gold - The End of the Bottoming Process.
(click to enlarge)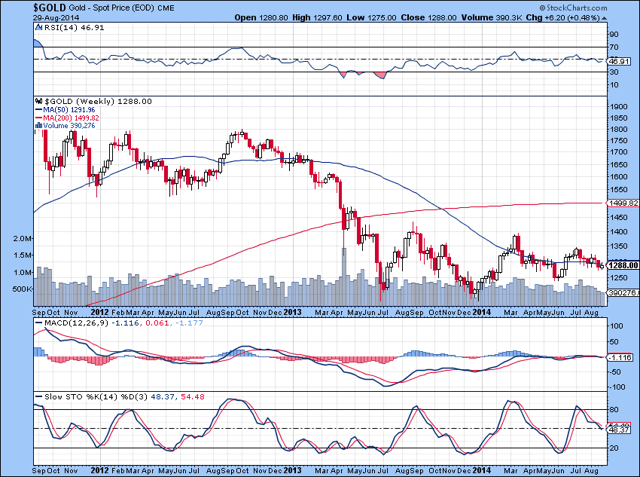 Click to enlarge
Acquisitions signal a turning market for miners. Canadian Junior TNR Gold holds back-in right into one of the largest copper deposits in the world.
"VANCOUVER, British Columbia, Aug. 28, 2014 (GLOBE NEWSWIRE) -- A wave of optimism is sweeping through the mining industry, as a series of high-profile acquisitions suggest a new trend of asset-purchases is emerging and an active hunt for copper and gold properties is underway.It has been a steep slide from the highs of 2010, which saw mining contribute $36 billion to Canada's GDP (Mining Association of Canada, 2011 Facts and Figures).However, recent deals have brought interest back to the market. These include the acquisition of Osisko Mining Corp. ($3.7 billion), Augusta Resource Corp. ($555 million), and Sulliden Gold Corp. ($300 million), all of which have helped push the 2014 total to more than 40 deals worth over $7 billion. Read more."
TNR Gold Shotgun Gold Presentation, Alaska - April 2014 from Kirill Klip
TNR Gold: Shotgun Gold Project - Why Do We Need New Gold Deposits?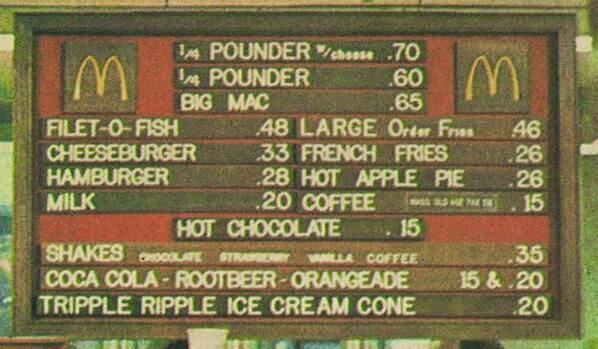 "This picture above is stronger than thousand words written by the FED's hired academics and even Austrian School of Economics - it cuts through the verbal mist to the bone of Inflation definition and what it really means. It means that your FIAT money are losing it purchasing power. It happens every day, day by the day. How much you can see from the McDonald's menu from 70s.

And below is the chart representing "Strong US Dollar Policy" in action implemented by FED from the day of its inception in 1913. Some people even think that Federal Reserve is as Federal as Federal Express, but we will not go that road today. Read more."
(click to enlarge)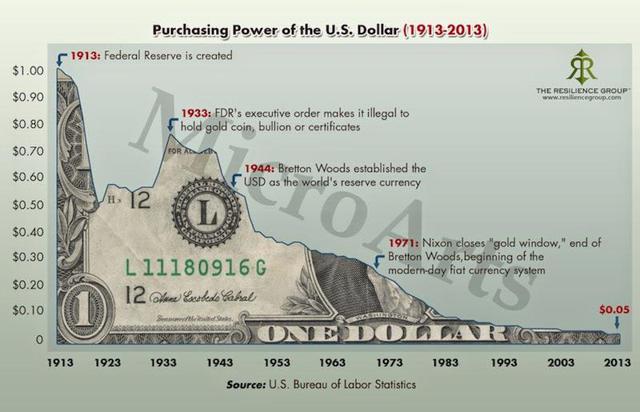 Click to enlarge
Financial Sense:
Ronald Stoeferle: Gold - The End of the Bottoming Process
IN GOLD WE TRUST - 2014 REPORT
"In a special reprise edition of FS Insider, Jim welcomes Ronald Stoeferle CMT, CFTe, Managing Director at Incrementum AG to discuss his eighth annual "In Gold We Trust" report. Ronald likes the fact that the consensus considers the gold bull market over. Gold is now a contrarian investment. He notes that the tug-of-war between a deflationary debt liquidation and politically-induced price inflation is well and alive. Recent developments may be the beginning of a reassessment by market participants regarding the risk of price inflation. Ronald and Jim discuss Federal Reserve policy, and how it may affect the trend ahead for gold. They also discuss potential catalysts that could move the gold market. This broadcast is free and gives listeners an example of the quality programming they will find as a subscriber to FS Insider."
Disclosure: The author is long TRRXF, ILHMF, MUX.