The 4th SmartStops in latest downtrend has triggered. First one was on 9/23/12 at $93.57. Latest price now $83.67. Almost $10 a share could have been protected. See more at:
http://www.smartstops.net/PublicPages/EquityView.aspx?symbol=VMW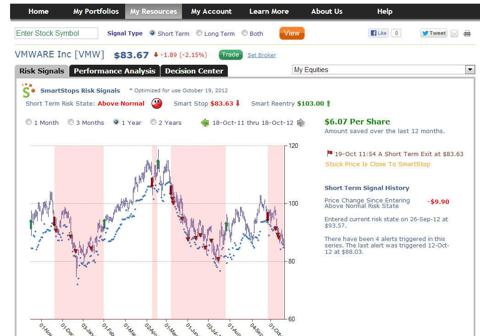 Disclosure: I have no positions in any stocks mentioned, and no plans to initiate any positions within the next 72 hours.