In the most recent AAPL downtrend that started in April, SmartStops was able to protect investors and save them from losing $69.70 per share from that downturn.
Today, 7/25/12, SmartStops short-term risk price was triggered at $582.55, saving already $7.58/share.
(click to enlarge)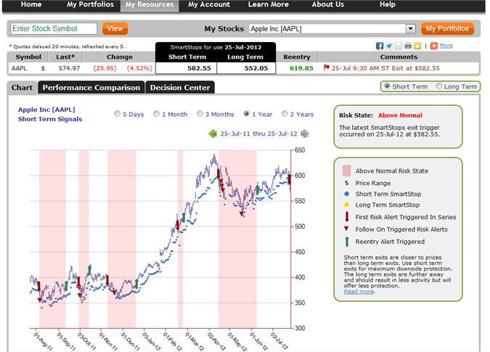 Click to enlarge
www.smartstops.net/PublicPages/SmartStop...
Disclosure: I have no positions in any stocks mentioned, and no plans to initiate any positions within the next 72 hours.