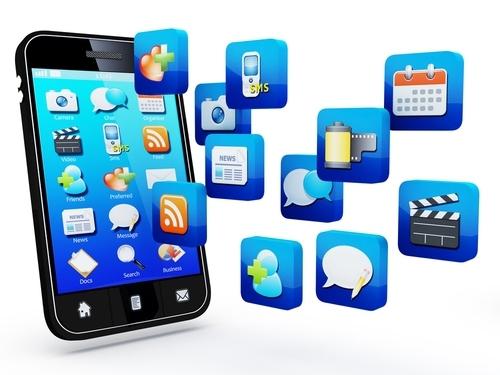 A Nielsen report revealed that adults using mobile apps "are spending 65 percent more time" using the technology compared with data from the past two years, according to research firm Clickz.
Nielsen's report Smartphones: So Many Apps, So Much Time revealed that U.S. adult mobile users have spent 30 hours and 15 minutes on average on mobile apps during the fourth quarter of last year.
In contrast, adult mobile users spent 18 hours and 18 minutes during the same period in 2011.
"Although there does appear to be a limit to the number of apps people are willing to access on a monthly basis, they're spending 31 percent more time on mobile than they were last year, proving that it's the content that counts," Nielsen vice president of product leadership
Monica Bannan was quoted saying in the Clickz report.
Clickz added that adults who use mobile apps the most hailed from the 18-24 age group. Meanwhile, mobile users who "accessed the greatest number of apps" came from the 25-44 age group.
Social networking and search apps were the most used apps by mobile users, according to the report.
The latest data concerning mobile use translate to more opportunities for digital marketers, Clickz noted.
Real estate agents who have shifted their marketing efforts online will especially benefit from the trend. The rise of mobile apps have undoubtedly been a boon to agents who are cutting down costs and aim to tap new markets they failed to access through conventional marketing means.
According to The Digital House Hunt, a joint study from Google and the National Association of Realtors, 68 percent of new home buyers begin their search for their future homes online through the use of mobile applications.
Moreover, some 89 percent of home buyers used a mobile search engine "at the onset and throughout their research."
Video, in particular, was the most accessed source of real estate information among house hunters. Citing Google & Compete Home Shopper Survey, 2011, the research noted that 86 percent of new home shoppers watched online videos to learn more about a certain neighborhood, while some 70 percent watched a virtual home tour.
One video marketing platform that real estate agents can leverage is the Microvideo App Network, which was developed by Florida-based real estate technology firm RealBiz Media Group, Inc. (OTCQB: RBIZ).
RealBiz Media CEO Bill Kerby noted in a Stock Lama interview that the app, which has been optimized for HTML5 and mobile viewing, is a fully-featured platform that allows agents to create video-centric websites, listings, and posts that can be forwarded to clients and potential customers through emails, and social media sites like Facebook.
In a separate report, Kerby said that over 15,350 active agents are currently using the app.
Additionally, home shoppers spend 11 minutes watching videos on the platform, on average. Home shoppers generally spend three minutes of their time on real estate websites.
A Forbes.com report in 2013 forecasted that micro video is one of the social media marketing trends that will dominate the internet in 2014.
"It will be interesting to see if and how these bite-sized pieces of content will change the playing field when it comes to video-based social media," noted Forbes.com contributor Jayson DeMers.