Addiction rehabilitation leaderBioCorRx, Inc. (OTCQB: BICX) has announced it has completed the sale of an exclusive license and distribution rights of its Start Fresh Program in the state of Ohio, the company said in a July press statement.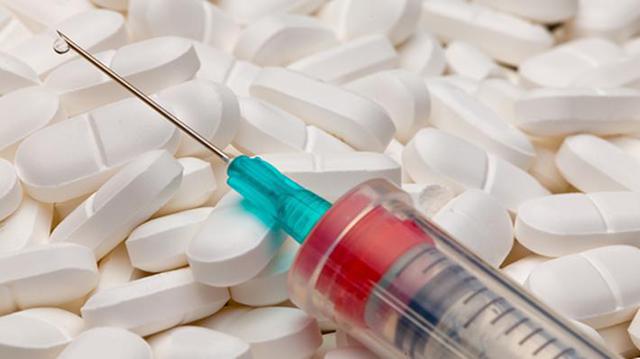 The statement revealed that the rights were sold to California-based Sobriety and Addictions Solutions, LLC, also an addiction treatment company. Pursuant to the agreement, Sobriety and Addictions Solutions paid BioCorRx, Inc. an upfront licensing fee for the rights and apremium for each program ordered in the Ohio clinics to be opened in the future.
"We are very pleased with this latest license deal as it will broaden access to the Start Fresh Program in yet another state with dismal drug and alcohol abuse statistics. This group is helping patients regularly in their two Northern California locations found in the San Francisco metro area and Fresno. They are also working diligently at getting their Washington D.C. clinic open soon. We are pleased that the success they are seeing in their clinics is pushing them to expand quickly," said BioCorRx, Inc. CEO Kent Emry.
"Broadening our reach further throughout the Midwest is yet another step towards our goal of making the Start Fresh Program available to everyone, regardless of their location," Emry said.
The Ohio Department of Health (ODH) noted that five people in Ohio everyday die from a drug overdose.
65 percent of unintentional fatal drug overdoses were due to opioids, which include heroine and prescription drugs, data from ODH Office of Vital Statistics showed.
Ohio ranked twelfth among states with the highest drug overdose mortality rate in the United States, according to a 2013 Trust for America's Health report titledPrescription Drug Abuse: Strategies to Stop the Epidemic. The state scored six out of 10, however,in terms of its capability to implement "promising strategies to help curb prescription drug abuse," the report noted.
Data from the Center of Disease Control (NASDAQ:CDC) suggest that in terms ofbinge drinking intensity or number of drinks consumed within a month, Ohio alcoholics scored 7.8 out of 9. On average, the state spends $7,654,200,000 on excessive alcohol consumption annually.
The Mothers Against Drunk Driving (MADD) Ohio chapter noted in 2011 that the state was among the 16 states where alcohol-related drunk driving deaths have increased.
Ohio covers a population of 11.5 million people and is within driving distance of some 50 percent of US residents. This places the new Start Fresh Program clinic in a strategic location that is readily accessible not onlyto locals, but to people from other states as well.
The statement noted that "the agreement marks the third transaction" between the two companies. Sobriety and Addictions Solutions had previously acquired the licensing and distribution rights for the Start Fresh Program in Northern California, North Carolina, Maryland, Virginia, West Virginia and Washington D.C.
BioCorRx, Inc. is a healthcare company that shot to prominence due to the success of its biodegradable Naltrexone implant, a crucial component of its Start Fresh Program. The implant, which is embedded under the patient's skin through a medically-supervised outpatient procedure, successfully curbs the patient's physical cravings to alcohol and opioids. The implant prevents addicts from experiencing a euphoric high during a relapse, discouraging them from taking alcohol or prescription opioids in the future.