Yahoo!, which owns a 24% stake in Alibaba, said that the Chinese e-commerce giant that is launching an initial public offering (NYSEARCA:IPO) sometime in August has agreed to the tech firm's request to reduce the maximum number of shares it sells in the launch to 140 million from the initial plan of 208 million.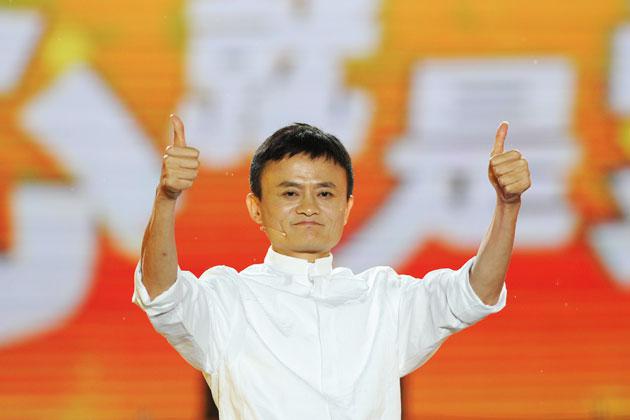 Yahoo made the request to allow its shareholders to take part in the IPO as benefit from any upside to Alibaba after the IPO, as against them having to sell more stock in the IPO, explained Ben Schacter, analyst of Macquarie Research.
Yahoo will then pay investors at least 50% of the proceeds from its Alibaba share and keep a larger stake. In the process, it helps offset Yahoo's! disappointing results.
Yahoo! logged a 3% decline year-on-year to $1.04 billion in the three quarters that ended June 30. The company, under the direction of Marissa Meyer for two years now, also suffered an 8% drop in its display advertising business to $436 million in Q2.
Returning at least half of the after-tax IPO proceeds to shareholders is a company commitment, according to Yahoo! Finance Chief Ken Goldman.
Alibaba owns several e-commerce sites such as Taobao, the Chinese equivalent to eBay; Tmall which is patterned after Amazon; and Juhuasuan, the Chinese version of Groupon. In 2013, the three web sites sold $248 billion worth of goods from eight million sellers to 231 million buyers.
For Q1 2014, Alibaba - established by former teacher Jack Ma in his apartment in Hangzhou - doubled its profits to $1.35 billion, while revenues increased 66% to $3.1 billion.
According to Alibaba filings with the New York Stock Exchange where it will sell it shares under the ticker BABA, the company has $7.9 billion, cash-equivalent and short-term investments.
The partial payment of proceeds from the Alibaba IPO to Yahoo! shareholders is good news amid the continued decline of the once-number one tech firm.
Given these developments, Yahoo! Shareholders may even think of dumping their Yahoo! stocks in favor of the more progressive shares of Alibaba, which upped its valuation in a recent regulatory filing to $130 billion from $116 billion.
But before making any buy or sell decisions, shareholders must weigh the pros and cons of selling their shares or buying new ones. That is where the value of investment education is, which one could gain by heeding the advice from analysts, economists, brokers and other money experts, including online investment educators like InvestView (OTCQB: INVU), a Red Bank, New Jersey-based company that has made it the firm's mission to make available to the public products that would help individual investors find, analyze, track and manage their portfolio.
Learning the ins and outs as well as the intricacies of stock trading would help validate whether it is the analysts opinion that is worth dumping or heeding.
By using InvestView's resources, investors could receive subscription-based financial education courses delivered through the company's web site.
Investview also has web-based tools designed to simplify stock research and improve the investor's research efficiency. Among such tools is Market Point, made up of Charts, Stock Watch, Market, Calendar and Campus.