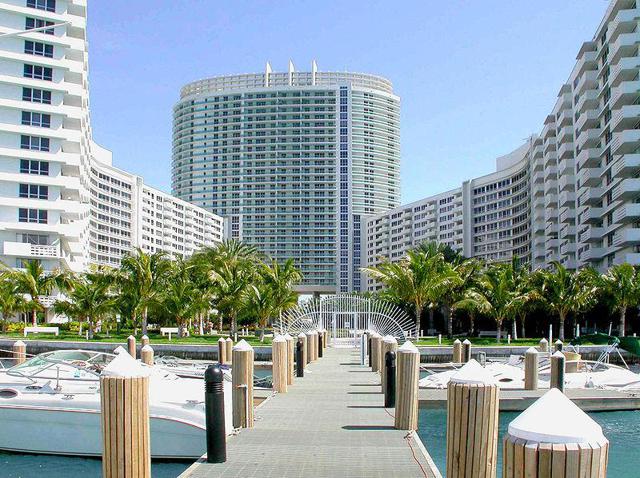 Miami properties are becoming more costly as real estate prices rise due to the city's myriad new constructions. But experts say it is not entirely a bad thing, according to a Local10.com report.
"It is getting to the point where I think a lot of people are priced out," Ryan Homan of New York-based consulting firm Integra Realty Resources said in the report.
The report cited a study that found per square foot prices have increased by as much as 75 percent for condominiums. From $230 per square foot during the period between 2003 and 2008, condos are now priced at $400 per square foot.
Pre-selling units sell between $550 and $675 per square foot while those under construction cost anywhere from $450 to $550 per square foot, it added. Upscale units, however, stood at $1,000 to $1,200 per square foot.
A land rush in Miami is boosting real estate prices to new heights. A separate report by The Journal said condominum builders are in a "move to grab what remains of the city's dwindling supply of prime unbuilt sites" leading to skyrocketing land prices.
It noted a $125 million purchase by an Argentine grocery-store magnate of an undeveloped waterfront lot along the Miami River fronting Biscayne Bay. The plot's former owner, Ugo Colombo, bought the site during the financial crunch in 2006 for just $25 million.
The land rush has resulted to a short supply of office spaces, which translates to a 15 percent vacancy rate, Local10.com noted. The low vacancy rate in turn had pushed rental rates higher.
The report said that experts are "hoping that thousands of newly planned rentals in the works will somehow stabilize these skyrocketing rates."
Miami has been a topic of most real estate news and business sites recently due to the influx of moneyed, cash buyers-with a taste for waterfront properties-in the state.
A study commissioned by the Miami Downtown Development Authority from Integra Realty Resources revealed that 90 percent of Miami's real estate buyers are from overseas, The Wall Street Journal said.
According to Realtor.com, Miami belongs to the top five cities searched online by foreign buyers in 2014, along with Los Angeles, Miami, Las Vegas, Orlando and New York City.
The state of Florida, meanwhile, accounted for 23 percent of real estate purchases made by foreign buyers, data from the National Association of Realtors' 2014 Profile of International Home Buying Activity showed.
As Miami continues to attract foreign investors, agents can beef up their game to sell properties to this market by using RealBiz Media Group, Inc.'s (OTCQB: RBIZ) technologies.
Nestbuilder.com, for instance, is a perfect platform developed by the company for agents where they can upload virtual tours of their listings that will surely create a lasting impact on investors.
The website, which is now home to over 1.6 million video listings, is quickly becoming popular among agents and property shoppers for its professional and sophisticated layout, and ease of use. The website is equipped with a contact form, social media tools, and an analytics dashboard that agents can use to capture leads.
Through their accounts on Nestbuilder.com, agents can also create branded pages and listings that can help them build their online reputation and gain the trust of potential clients.