(click to enlarge)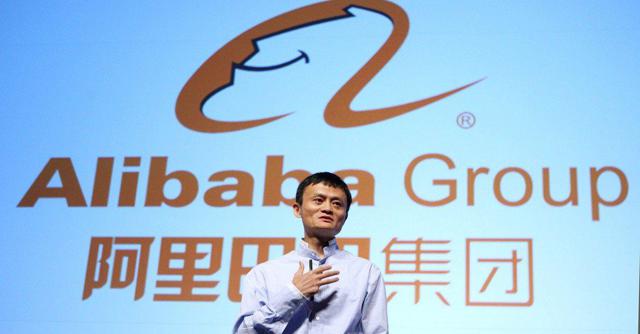 Click to enlargeChinese e-commerce giant Alibaba looms to become the fourth largest technology company in the world once it launches its initial public offering in New York in September. It will be behind Apple, Google and Microsoft, wrote Techtimes.
The bourses are abuzz amid the plans of Alibaba to sell its shares to the public and raise $20 billion, probably the largest IPO in stock market history.
In 2013, the three sites that belong to the Alibaba Group earned more than $248 billion revenue, larger than the revenue of American e-commerce giants Amazon and eBay combined. It is also the fastest growing globally from an estimated valuation of $295 billion in 2013 to a projected $713 billion by 2017.
Prior to its IPO, Alibaba went on a buying spree by investing $120 million in Kabam, a mobile game developer. Kabam will use the Alibaba money to finance its growth, while Alibaba will become the exclusive distributor of Kabam's Lord of the Rings game in China.
The investment also entitles Alibaba to a seat in Kabam's board of directors, while boosting the game developer's valuation up to $1 billion.
San Francisco-based Kabam plans to publish 10 games in China in the next three years. Kabam Operations Chief Kent Wakeford said that the gaming firm opted to accept Alibaba's investment to expand its presence in Asia, noting that the e-commerce giant has "the resources to be one of the most significant players in mobile games."
Kabam is also the developer of the Kingdoms of Camelot strategy game.
The numbers involving Alibaba - whether its investments in U.S. companies or the vast size of its forthcoming IPO under the ticker BABA - will surely attract a lot of interest among potential investors.
However, stock market experts have cautioned buyers of IPO shares in general that there is always a risk that comes with such type of investment due to lack of historical data to evaluate the IPO launcher.
In such cases, the experts encourage the retail investors to acquire investor education so they could make informed decisions when planning to purchase stocks - whether during IPOs or buying from other shareholders. These informed decisions could also apply to instances when to sell one's shares.
Among their choices of investor education providers are the stock exchanges, brokerage houses, analysts, economists and online companies.
One such online company is InvestView, (OTCQB: INVU), a Red Bank, New Jersey-based company that has made it a mission to make available to the public products that will help individual investors find, analyze, track and manage their portfolio. The company does it through its online education, analysis and application platform that provides analysis, tools, education solutions and an application.
It delivers subscription-based financial education courses delivered through InvestView's web site. InvestView also allows new retail investors to use the portal's subscriber information on a 2-week trial period for $9.95.
InvestView's web-based tools were designed to simplify stock research and improve the investor's research efficiency. One such tool is the Market Point, which is made up of five sections, namely: Charts, Stock Watch, Market, Calendar and Campus.
By acquiring investor education, Alibaba investors would hopefully have no regret later that their stock value diminished like it was taken over by 40 thieves but rather would be soaring in value like the proverbial flying carpet.