While August is usually known for being a not-so popular month for launching initial public offerings (IPOs), this year seems an exception to be an to the rule as this week alone, there are 11 scheduled IPOs.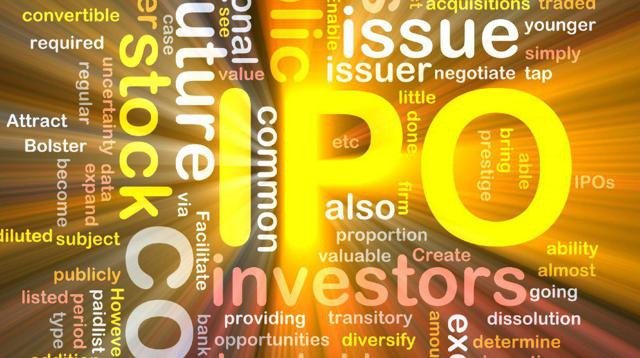 The 11 are actually among the 22 companies that originally planned to roll out their IPOs on the last week of July, but moved it to the first week of August.
Renaissance Capital, an IPO investment, company that has been tracking public launches, said the addition of the 11 bring to 180 the total number of companies that had or will be having IPOs this year.
Among those holding their IPO this week are Ryerson Holding Corp (NYSE: RYI), one of the biggest processor and distributor of metals in North America. The company aims to raise $204 million through the IPO by selling 11 million shares at $17 to $2 per share.
Another one is Hoegh LNG Partners (NYSE: HMLP), a liquefied natural gas firm that owns three floating storage and regasification units. The company is selling 9.6 million shares at $19 to $21, in the hope it could raise $192 million fresh capital.
There is also Independence Contract Drilling (NYSE: ICD), a contract drilling services company that works with oil and natural gas producers. The target of ICD is to raise $150 million with its IPO of 10 million shares worth $14 to $15.
In Nasdaq, iDreamSky Technology (NasdaQ: DSKY) of Shenzhen, China, is aiming to raise $100 million with a midpoint price of $13. Another company debuting on Nasdaq is Green Bancorp (Nasdaq: GNBC), a Houston, Texas-based company that targets to raise $75 million. Its share price's midpoint is $16.
The large numbers involved in these IPOs may attract new retail investors. But stock market experts warn against investing all their funds on IPOs because of the risks involved since these companies usually do not offer historical data which is basis for checking a publicly listed company's fundamentals and conducting a technical analysis.
If new investors are still inclined to buy a particular stock during its IPO, then at least the buyer should read analysts' recommendations to guide them.
The next logical step is to combine the analysts' recommendation with acquisition of investor education so that armed with these tools and knowledge, a retail investor could come up with informed decisions when to buy or sell shares and what stocks to buy or sell.
One online company offering investor education is InvestView, (OTCQB: INVU), a Red Bank, New Jersey-based company that has made it a mission to make available to the public products that will help individual investors find, analyze, track and manage their portfolio. The company does it through its online education, analysis and application platform that provides analysis, tools, education solutions and an application.
It delivers subscription-based financial education courses delivered through InvestView'sweb site. InvestView also allows new retail investors to use the portal's subscribed information on a 2-week trial period for $9.95.
But the other side of investing, especially buying during an IPO, is the art side to it, characterised by a combination of gut feel, tips from knowledgeable experts and even luck, especially when unforeseen circumstances take place such as geopolitical events that influence the outcome of the markets.