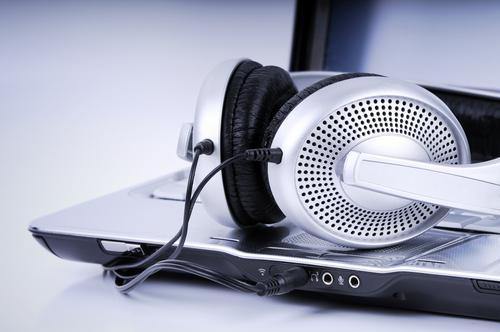 Getting a radio license requires work and money. And although Mark Boerebach of Sutherland, Australia has been working to acquire one for months, he's nowhere near his goal.
St. George & Sutherland Shire's TheLeader.com.au recently reported that the 43-year old online radio presenter, who is partially blind and has Asperger's syndrome, was told by Communications Minister Malcolm Turnbull that the Australian Communications and Media Authority (OTC:ACMA) cannot easily issue licenses.
He said the ACMA must first look into the economic and efficient use of the radio frequency spectrum, dampening Boerebach's hopes to takeover the 1386 frequency, which has been out of use since 1999.
Instead, he was told to acquire a community radio broadcasting license. The catch? They cannot make a profit from community stations.
Boerebach, founder of the online station 2prfm.com, had been asking ACMA for a license so profits from radio broadcast could help provide employment and service for persons with disabilities (PWDs).
According to TheLeader, the last commercial FM radio license was sold at $106 million, a hefty price Boerebach can't afford.
For now, PWDs will have to contend with online radio. But the future is not so bleak.
Online radio and podcasting has shown remarkable growth in the past several months, especially with the popularity and increased smart phone use.
PWDs and other cash-strapped groups and communities have long been tapping the Internet for broadcasting.
While the likes of iHeartRadio let users access online music channels, Audioboom Group PLC's (BOOM.L) social media platform broadcasts spoken word such as news and sports.
Audioboo, which has been likened to an audio version of Youtube, is an audio-sharing website that allows users to upload and distribute content through embedding players on their websites, Twitter and Facebook.
It currently has 2.5 million subscribers and 13 million active users monthly.
Audioboo is home to many popular media networks like BBC, Aljazeera, ESPN, Reuters, CNBC, Fox and Sky Sports.
Both big companies and small groups have been utilizing the platform for cost-efficient audio distribution. Those opting to purchase channels at Audioboo are also given a revenue sharing option. This can be of help to people like Boerebach who are hoping to turn his online station into a real business.
Among Audioboo's branded channels is BBC's Ouch! Program which tackles disability issues.
The radio talk show and blog features stories about persons with disabilities.
"Ouch goes behind the headlines of disability news, and also lifts the lid on the little details about being disabled that are not widely talked about," the program page said.
Support for Ouch! was so widespread that BBC received criticism after news came out that the show's online messageboard would be shut down.
For now, platforms like Audioboo provide PWDs with opportunities not only to broadcast their issues but also provide a mechanism for revenues through advertising.