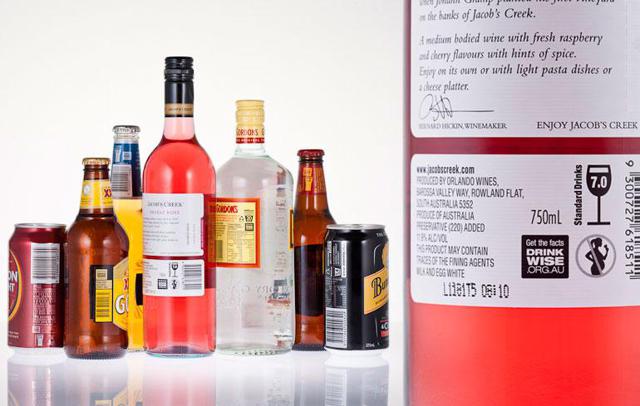 A UK parliamentary group is lobbying for the introduction of health warnings on alcoholic drinks to lower binge drinking as well as drunk-driving rates in the British Islands, according to a report on BBC News.
The report revealed that the All-Party Parliamentary Group on Alcohol Misuse have called on political parties in the UK to "commit to 10 recommendations" to reduce alcoholism rates in the country by way of stricter policies on drinking and driving and the sales and advertising of alcoholic beverages.
The group also pushed for new initiatives in increasing public awareness on alcohol-related issues that affect the community, and for improving alcoholics' access to treatment from 6 percent to 15 percent.
"Health warnings are a familiar and prominent feature on all tobacco products. Likewise, detailed nutritional labeling is ubiquitous on food products and soft drinks. Yet consumer information on alcohol products usually extends no further than the volume strength and unit content.
"In order to inform consumers about balanced risk, every alcohol label should include an evidence-based health warning as well as describing the product's nutritional, calorific and alcohol content.
"We are taking action to reduce excessive alcohol consumption and to give people better information about the impact drinking can have on your health," the group said in its proposal.
Parliament member Tracy Crouch, who also chairs the said group, noted that alcoholism statistics enough should be reason for the officials to back the proposal. According to her, 1.2 million people in the UK annually are admitted in hospitals due to excessive alcohol drinking, while those under 30 afflicted with liver disorders have increased by more than 100 percent in the last two decades.
She also noted that excessive alcohol consumption in the UK accounts for £21bn.
The negative effects of alcohol are widely documented by health agencies and government groups across the globe.
In the United States, excessive drinking has resulted in around 88,000 deaths and 2.5 million years of potential life lost (YPLL) annually between 2006 and 2010, according to data from the Centers for Disease Control and Prevention (NASDAQ:CDC).
Excessive alcohol consumption also accounted for 1 in 10 deaths in employed adults between the ages of 20 and 64. It cost the U.S. in 2006 approximately $223.5 billion.
"The numbers continue to be staggering. It's not a great revelation to say more emphasis is needed on prevention campaigns," said BioCorRx, Inc. (OTCQB: BICX) Chief Operating Officer Brady Grainier in an interview. BioCorRx, Inc. is one of the fastest growing companies in the substance abuse addiction treatment sector. It is widely known in the U.S. for developing the Start Fresh Program, which is a two-tiered program used by local addiction clinics throughout the U.S.
The first phase of the program involves an outpatient medical procedure to embed a specially formulated, biodegradable naltrexone implant under the skin and fatty tissue in the lower abdominal area. The implant then delivers therapeutic levels of the antagonist drug, naltrexone, into the bloodstream to curb cravings for alcohol or opioids.
The second tier of the program involves a private, one-on-one coaching program to address the specific needs of the individual and to help him or her plan for a life free from substance abuse.
For more information on BioCorRx, Inc.'s Start Fresh Program, you may reach the company's headquarters via phone: 714-462-4880, or email: info@BioCorRx.com.