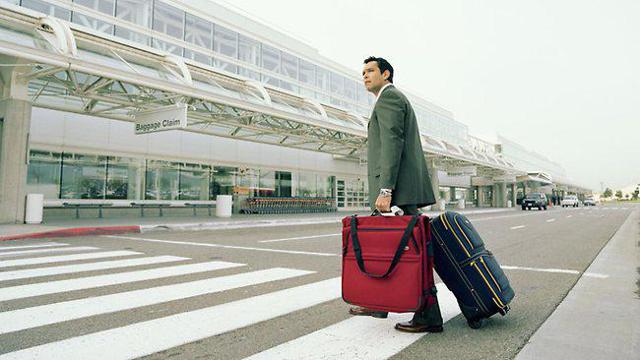 A member of the jetsetters club?
Being a frequent flyer has its perks but it also comes with a catch - possible frequent migraines and other bodily pains.
BoldSky.com said headache is expected since high altitude can result in blockage of ears and breathing problems.
"The headache gets worse to people who fly regularly and have a previous history of migraine or sinus," it said, adding that low supply of oxygen can make people sick and their headache worsen.
A recent article by Daily Mail said high pressure conditions during hot weather can affect the hypothalamus. Citing Dr. Andy Dowson, director of Headache Services at King's College Hospital in London, the article said the hypothalamus is the body's natural thermostat and can result in migraines.
Studies have confirmed that the hypothalamus has indeed an effect on migraine pathophysiology, though its exact role still needs to be studied.
Travel sickness may also trigger headaches or migraine. It is often suggested that people who are prone to travel sickness should sit in the stable part of the plane - near the wing - and close their eyes.
"Travel sickness is commonly caused by the visual information from our eyes clashing with the movement information from the balance sensors in our ears," the Daily Mail article said.
While migraines are now considered a chronic neurological disorder, a treatment that will permanently stop people from experiencing migraine has yet to be invented or discovered.
In the meantime, patients will have to resort to taking medications or other lesser known treatments.
On the other hand, for those who are wary of trying different drugs and going under the knife or spending on treatments that are not 100 percent proven to address migraine, there are still non-intrusive options to consider.
Cold or hot therapies, for example, have long been tapped as home remedies for migraines and other bodily aches.
Recent product innovations now also allow consumers to bring cold and hot packs with them for hassle-free use.
Products like Pacific Shore Holdings, Inc.'s (OTC:PSHR) Thermal-Aid allow adults and children to apply hot or cold pads on parts of their body that feel sore.
Thermal-Aid comes in various pad sizes or in animal form. It is made from terrycloth and special processed corn kernels that are able to retain temperature for a long period of time.
Among their bestselling products is the Headache Relief System which consists of an eye pack and a relief cream. The relief cream is a safe topical analgesic or pain reliever that is applied directly to the temples and the forehead.
Meanwhile, the eye pack is used as a cold press that eases forehead and temple tension.
Like the rest of Pacific Shore's products, Thermal-Aid is 100 percent natural and was developed by bio-engineers and doctors.
A four-month study published in 2012 proved that Thermal-Aid is an effective and affordable treatment for people with chronic pain like osteoarthritis. It also helps reduce the need for pain medications.