(click to enlarge)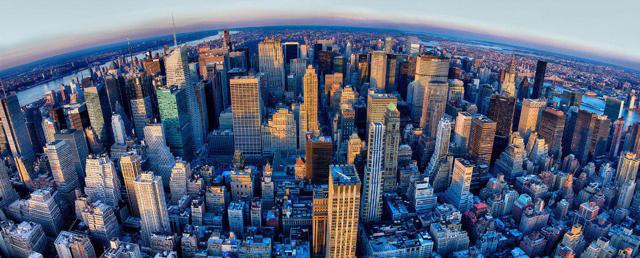 Click to enlarge
New York's one percent is lifting the state's real estate market, various reports out on Tuesday said.
According to CNBC, a report from Douglas Elliman and Miller Samuel Real Estate Appraisers and Consultants stated that prices for new condos rose by double digits during Q1 and Q2 this year.
"New condos are where the real price action is, since overseas buyers can't get approved at co-ops and they like new buildings," the report noted.
The report said that the median price of condominium units with over four bedrooms soared by 29.2 percent to $7 million.
Apartment sales are also getting a boost from recently closed deals. Even though prices were down for the real estate product during the first and second quarter, prices of apartments with over four bedrooms were up 16 percent to a median price of $6.75 million.
On the other hand, one-bedroom apartment prices declined by 3.6 percent to a median price of $702,500, CNBC reported.
The activities reflect a broadening gap between the spending power of New York's super rich and its middle class, said Jonathan Miller of Miller Samuel.
"You're seeing a wider spread now between the very high end and what we'd call the middle class in New York," Miller said.
A report on New York Daily News identified Manhattan as a significant driver in pushing New York property prices up.
Utilizing data from Brown Harris Stevens, the report noted that Manhattan apartment prices have risen by 19 percent in over a year to $1,700,426 during the quarter.
Manhattan is also the site of new multimillion-dollar properties like penthouses which a number of foreign buyers are "binging on," Miller said in the CNBC report.
Manhattan is also home to New York's finance sector, where six-figure salary reports are common.
As opportunities in selling properties in New York gets more lucrative and at the same time competitive, local agents could depend on RealBiz Media, Inc.'s (OTC: RBIZ) video and online marketing platforms to promote their multimillion-dollar listings.
With professional video capture, editing and rendering capabilities, and social media syndication features, agents can easily set up a web site and create virtual tours and superb presentations about their listings to generate leads.
RealBiz Media, Inc. is a premier leader in creating disruptive digital marketing technologies for real estate practitioners. The company is 350,000 clients stronger since launching its new platform Nestbuilder Agent in March. Its key partners include Realtor.com and zipLogix.