Metro Orlando made headlines recently as property sales in the region registered a total of $5 billion due to large real estate transactions from 2013 to May 2014.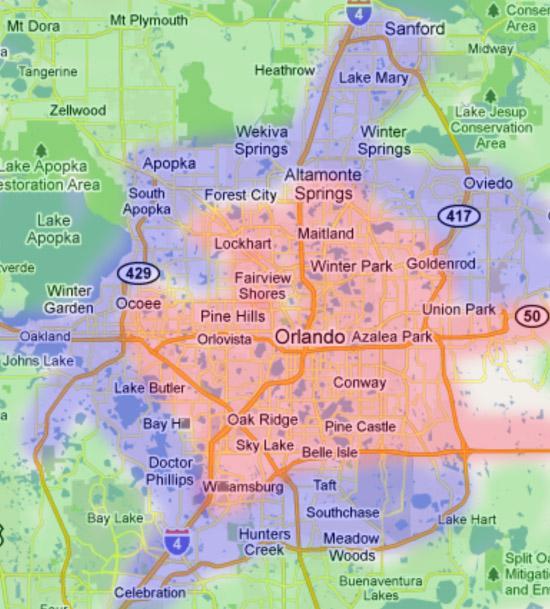 A series of reports on the Orlando Business Journal documented Orlando's commercial real estate's rise during the past 12 months. One report noted that large sales and leases deals in Central Florida are among the factors that propelled real estate revenues in the region.
"And among those deals, there were some big ones that are going to have a massive impact on the region's economy in the coming years," Anjali Fluker, Orlando Business Journal senior staff writer, said of the uptick.
In one exclusive report, the Journal stated that Metro Orlando's real estate investors and brokers let the media outlet in on details of some of the transactions which include the acquisition of a soccer stadium and hotel investment and land sales, among many.
The new Major League Soccer stadium in downtown Orlando was worth $110 million, according to the Journal. It is expected to rake in $1 billion in revenues for the region over the next 30 years, the Journal added.
The stadium will open its doors in 2016 and is seen to host soccer-related events like the MLS All-Star Game.
The Orlando Magic also got a green light from the city of Orlando to purchase a 7.3-acre site in downtown for $12.7 million to house its mixed-use complex and headquarters.
The infrastructure is forecasted to add 1,000 jobs to the city and is seen to tap into markets that have not been reached by sports venue and entertainment complex Amway Center.
At least 15 of the real estate transactions were included in Orlando Business Journal's list of Best Real Estate Deals of 2013 to 2014.
The Greater Orlando area covers a population of roughly 2 million, data from the Metro Orlando Economic Development Commission stated. According to a report on the Orlando Sentinel, Orlando is the second city in Florida with the highest population growth between 2010 and 2012.
Home listings in the city have risen to 21,413 from 17,713, data from the Orlando Regional Realtor Association showed.
As more investors and property buyers turn up in Central Florida to shop for valuable real estate properties, real estate practitioners have to beef up their game. One company that is focused on assisting Florida real estate agents in reaching their target audience is digital media technology firm RealBiz Media Group, Inc. (OTCQB: RBIZ).
RealBiz Media is engaged in developing proprietary video marketing software and platforms for real estate agents and brokers. These platforms, which include the Microvideo App platform and Nestbuilder Agent, allow real estate clients to create virtual home tours and informative videos about their property listings.
RealBiz Media's reach goes beyond its database as it has key partnerships with real estate firms Realtor.com and zipLogix which both allow it to penetrate their customer base. RealBiz Media's platforms also feature social media syndication functionalities that agent can use to cross-publish their real estate videos, events, and updates on social media sites.