A study by the University of Southampton in the United Kingdom showed that imposing a minimum unit price (MUP) policy will help target heavy alcohol drinkers.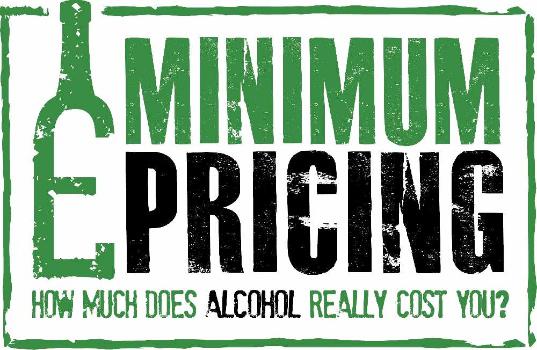 The UK researchers found that the heaviest alcohol drinkers often buy the cheapest product in the market to sustain the habit.
"Setting a Minimum Unit Price for alcohol is an almost perfect alcohol policy because it targets cheap booze bought by very heavy drinkers and leaves moderate drinkers completely unaffected. Our research shows that an MUP set at 50p per unit would affect the liver patients killing themselves with cheap alcohol 200 times more than low risk drinkers," Nick Sheron, a University of Southampton professor, said in a statement.
The researchers surveyed 404 liver patients for the study, asking them how much they paid for alcohol. They found that the heaviest drinkers bought the cheapest alcohol they could find, irrespective of their income.
The scientists said setting up a minimum unit price will not be affecting bars and pubs and even moderate drinkers.
"If the government set a MUP at 50p, it wouldn't affect pubs or bars and would have no impact on moderate drinkers; the average cost would be £4 per year and 90 per cent would not be affected at all, the research shows. The impact on heavy drinking liver patients would be at least 200 times higher," they said.
However, the proposal may pose challenges for the alcohol industry since the researchers themselves said that alcohol bought by heavy drinkers made up three-quarters of the industry's profits.
"When the government says it is concerned about the impact of MUP on moderate drinkers, they are simply repeating propaganda which has been put out by the drinks industry to try and preserve the huge profits they are making from people drinking at really dangerous levels," Sheron said.
He said that if policy makers were truly concerned with battling the effects of alcohol abuse, including liver illnesses, they should seriously consider a minimum unit price.
In the United States, 24.6 percent of adults engaged in binge reporting while 7.1 percent said they drank heavily in the past month, according to the National Institute on Alcohol Abuse and Alcoholism.
Around 17 million Americans are believed to be suffering from alcohol use disorders with only 1.4 million receiving treatment for it.
With the problem worsening every year, patients have started looking into treatments that feature other services rather than counseling alone.
Unlike typical alcohol abuse treatment programs, BioCorRx Inc.'s (BICX, http://finance.yahoo.com/q?s=BICX) Start Fresh Program, which is being used by clinics all over the United States, uses both medication and life coaching.
It uses naltrexone implants to help patients curb their craving for alcohol while undergoing several sessions of one-on-one life coaching, which allows them to plan for a future without alcohol abuse.
Unlike other drugs, naltrexone is non-addictive and its implant form allows patients to reduce their cravings over several months.