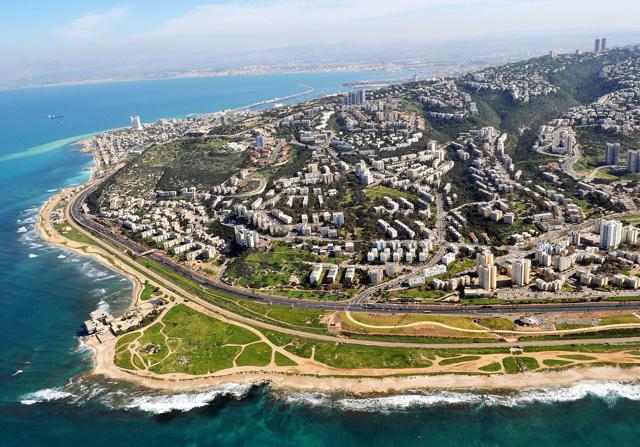 The Tel Aviv Stock Exchange (TASE) may soon have competition as Haifa, the third-largest city in Israel, wants to open a second bourse that focuses on technology-based stocks.
Haifa Mayor Yona Yahav wrote Israeli Finance Minister Yair Lapid to request for approval to open a second stock exchange in the city. He compared the proposed second bourse to the Nasdaq in the US, which is technology-centred.
The city, located 90 kilometres north of the capital city, has around 275,000 residents and has the largest port in Israel. It also serves as headquarters of the research centres of global corporations, including Intel, IBM, Google, Apple, Yahoo, Microsoft and Philips.
Haifa had actually tried to open a bourse in the 1990s. Yahav, who is seeking financial partners for the venture, said, "We believe this will lift growth in the northern region of Israel."
However, some analysts such as Richard Gussow believe it is not the right time to have a second bourse since the first one is not in good shape. "First, cure the main stock exchange in Tel Aviv and then start thinking about a second exchange," he said.
Since 2007, the number of firms listed on the TASE has gone down from 654 to 475. In the last 24 months, the average daily trading volume has tumbled down sharply, especially the tech companies which prefer to list in New York.
Yossi Beinart, the new CEO of TASE, plans to add 100 companies to the stock exchange in the next five years by encouraging small- and medium-sized companies to list.
Haifa hopes that by opening a second bourse, Israeli tech firms would be convinced to list in the country and help its financial markets recover.
Asian countries with more than one bourse include China, which has the Shenzhen Stock Exchange, Shanghai Stock Exchange and Hong Kong Stock Exchange; India, which has more than 20 stock exchanges and four commodity exchanges; Indonesia, which has the Jakarta Stock Exchange and the Surabaya Stock Exchange; and Japan, which has the Fukuoka Stock Exchange, Tokyo Stock Exchange, Nagoya Stock Exchange and Sapporo Securities Exchange.
In North America, Canada has a dozen bourses, including the Canadian Securities Exchange, Toronto Stock Exchange and TSX Venture Exchange. The US has 17, including Nasdaq and the New York Stock Exchange.
Actually, companies could list on any stock exchange so long as it meets the listing requirements of the bourse and pays the associated fees. Dual listing is also allowed. For instance, Charles Schwab, Hewlett-Packard and Walgreens are listed in both Nasdaq and NYSE.
Investor education providers offer those kind of information about stock trading. One good source of investor education is Red Bank, New Jersey-based investment education company InvestView (OTCQB: INVU).
InvestView, Inc. provides and delivers a comprehensive online program of investor education: proprietary investor search tools and trading indicators, weekly newsletters as well as access to live weekly Trading Rooms. It delivers subscription-based financial education courses through InvestView's web site. InvestView also allows new retail investors to use the portal's subscriber information on a 2-week trial period for $9.95.
The company does it through its online education, analysis and application platform that provides analysis, tools, education solutions and an application. InvestView's web-based tools were designed to simplify stock research and improve the investor's research efficiency. One such tool is the Market Point, which is made up of five sections, namely: Charts, Stock Watch, Market, Calendar and Campus.
InvestView offers five training courses that provide an incredible education in the stock market. The five InvestView courses build upon each other. Beginners should take them in the suggested sequence, while more seasoned traders may jump right into the more advanced topics that they are craving to better understand and give them the edge as a successful trader. Each course is offered via live webinar and as a recorded on-demand videos that is immediately posted at the end of each webinar. For more information, please visit their web site.