Markets capped off the week Friday basically UNCH for the week. The S&P 500 surrendered its 10 week MA Monday and was never able to recover it. However it is defending the big round 1400 handle nicely thus far. The Nasdaq finished lower for the 5th time in 6 weeks, but interestingly reversed to finish above that line. Last time it did that was on 6/4, and it went to rally 400 handles in the process to the mid September highs. For that reason I am bullish on tech and we have a great risk/reward entry here in my opinion. Am I saying its going to duplicate that monster rally from early June to mid September? I am not that smart, in fact I remain skeptical, and that doubt is a necessary ingredient for benchmark fuel going higher. Some of the better tech charts out there are ACN SNPS. Others that mirrored the Nasdaqs bounce off the 200 day this week were AAPL LNKD CRM. With that being said, still concerning for the first time is the 52 week new highs versus new lows, which has recently seen news lows outnumbering new highs. Home builders are starting to look a little weary, and perhaps are just in for a well needed pause. All I hear about in the news is housing euphoria. The easy money may have been made. XHB is sporting a 26.45 flat base trigger, but distribution is starting to perk up. Fringe players like VAL SHW LOW all lost 10 week support this week. Among energy stocks, EOG continues impress me more and more all the time. Where some old favorites like CAM NOV FTI have faded off to the energy doghouse, this one seems to demonstrate relative strength time and time again. Flat base trigger for this one is 119.79.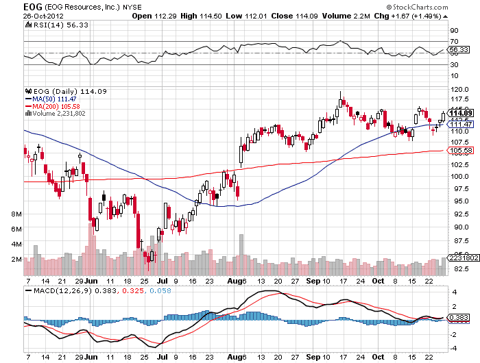 Stocks that can be shorted as they lose 10 week support and their sell stop spots are FOSL 85.80, ALL 39.40, CTRX 47, WMT 73.75. Stocks that lost 10 week support Friday were TRW NRG VIAB PVH AOL RY NWS ESRX CLX MAS.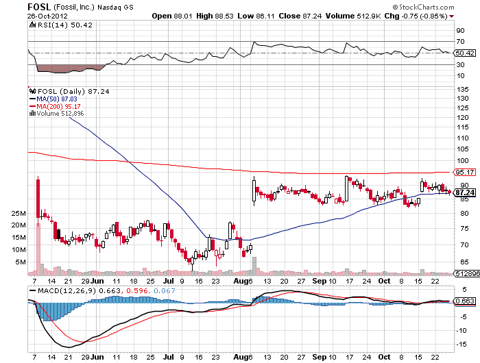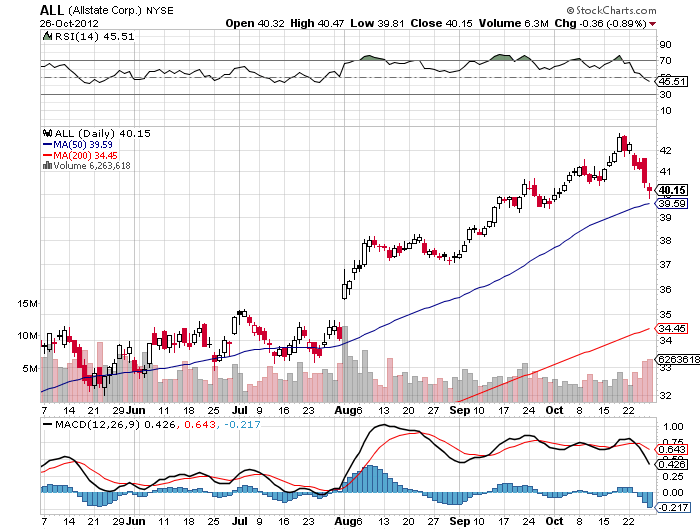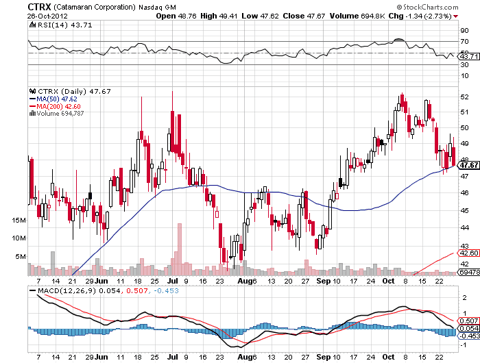 Stocks that can be shorted as they lose 40 week support are FRAN 27.75, ULTA 89.75, DLPH 29.40, STX 27.40, COV 53.85, ATU 27.15. TTM lost 40 week support Friday.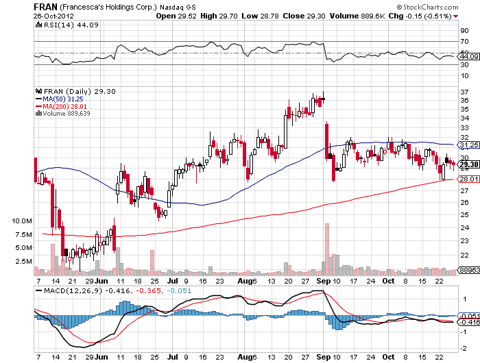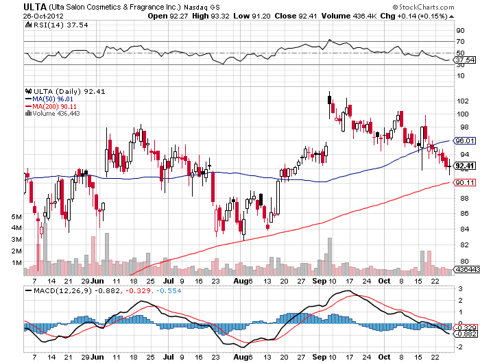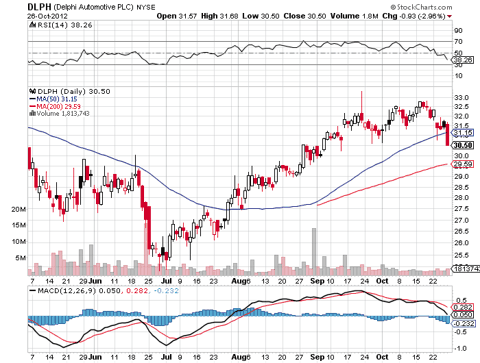 Stocks that can be shorted at 10 week resistance are LTD 49, LPS 28.50, VAL 56, AEO 21.30. Stocks that met 10 week resistance Friday were GNC EL FLR CRUS CXW COH SMBL ALKS IP FWLT.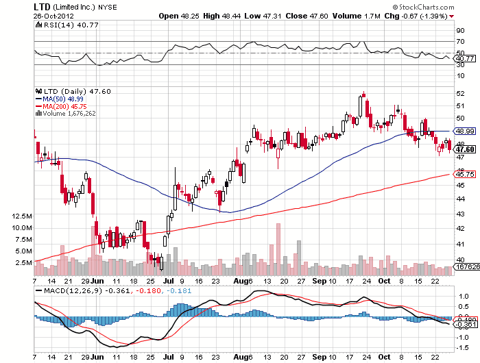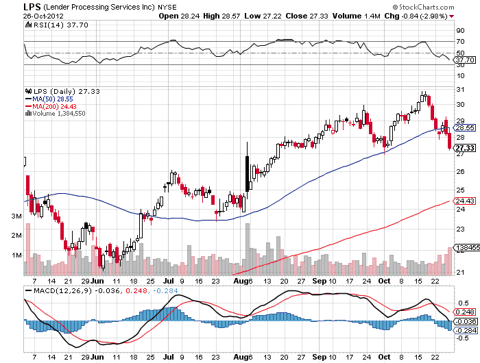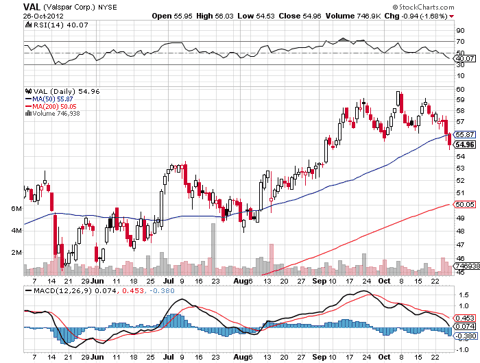 Stocks that can be shorted at 40 week resistance are ARUN 19, BEAM 58, HAL 33.10, NCR 22, DOV 59. Stocks that met 40 week resistance Friday were EAT SLB TDC NOV ETN KO ITT TX.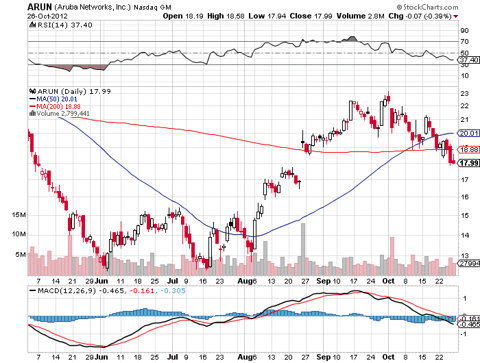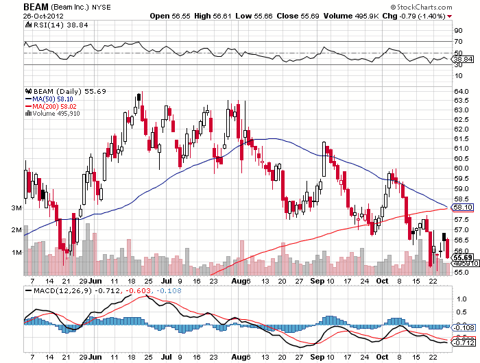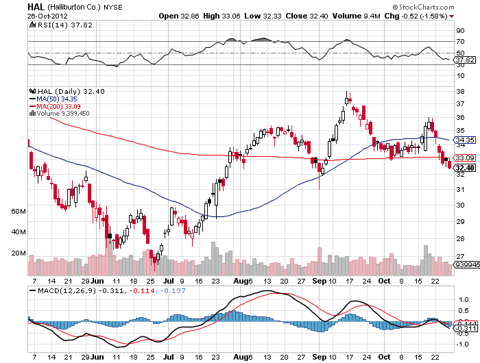 Stocks that can be bought, as market conditions improve are cup with handles PGR 23.39, ABV 42.22, GME 24.59, EC 64.11, YUM 72.25, DE 87.23. Flat bases are RJF 39.05, CHS 19.53, FLS 135.67, PPG 119.96, ITW 62.19, DOX 33.89. 4 week tight trigger is MHP 56.74.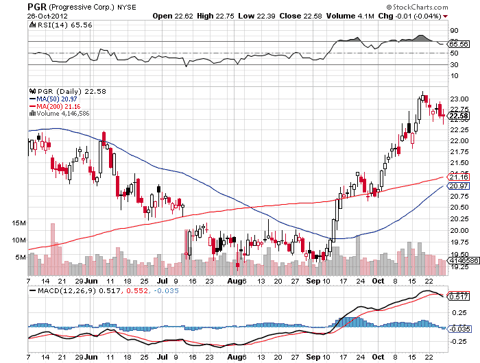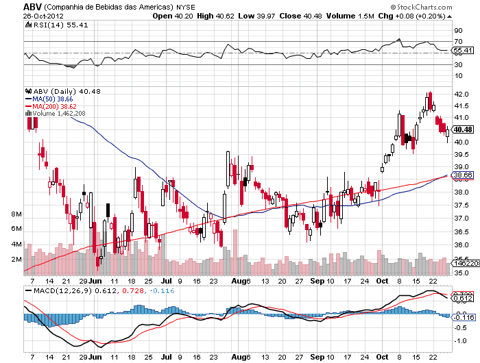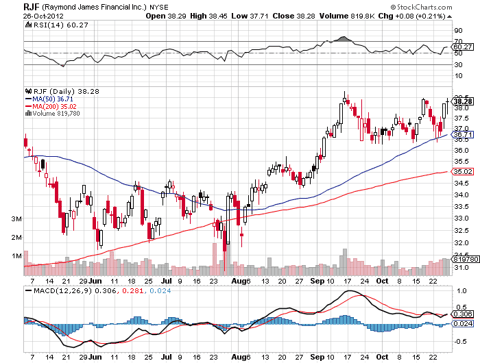 Stocks that can be bought as they retest prior breakout triggers are CF EFX MUR. CF took out a 202.43 cup with handle trigger back on 7/17. It is currently below its 10 week MA, but defending its trigger and the big round 200 handle well. AGU in the group is now below last weeks 107.11 3 week tight trigger, but recent IPO RNF in the group looks ready to go. Beware that earnings come Monday. EFX is just above its 49.56 cup with handle trigger from 10/15. MUR took out a 59.89 cup with handle trigger 10/16, after it news of spinning off certain assets was well received.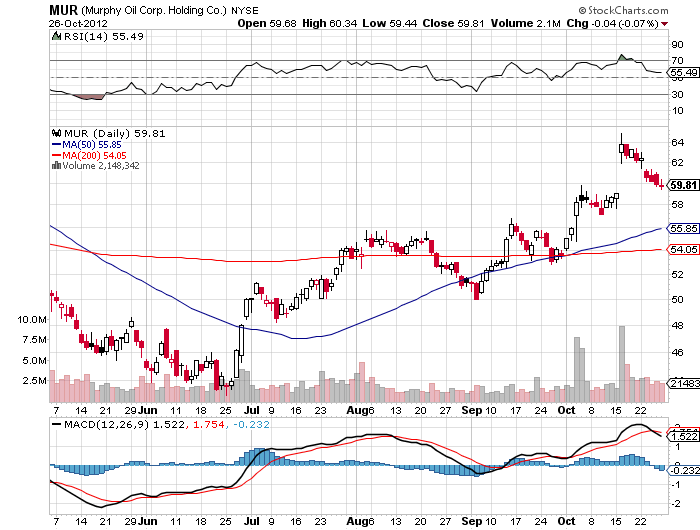 Stocks that can be bought as they reclaim 10 week MAs and their buy stop spots are HFC 40, DDS 76.45, BGS 30.25, MR 34.75. Stocks that reclaimed their 10 week MAs Friday were VZ UNP AON EMN N EXPE TGT LIFE. HLS reversed after reclaiming its 10 week MA Friday. In this instance, or for any other trigger ever mentioned in my daily blogs, the catalyst in not existent any more and the trade must be exited. It can always be repurchased if it reclaims it again on firm trade.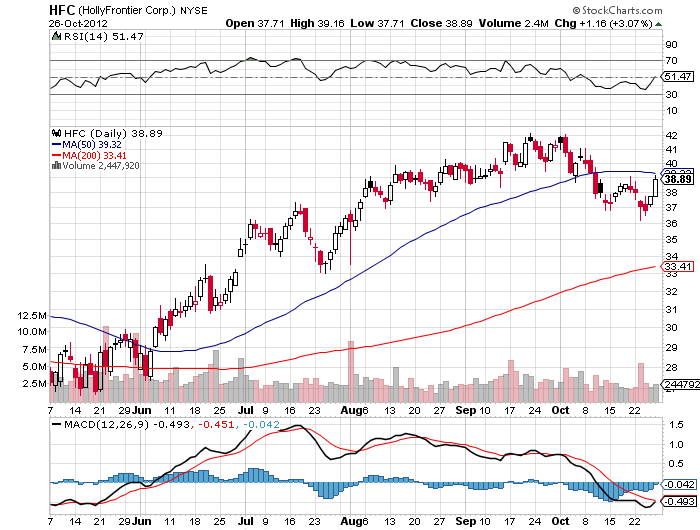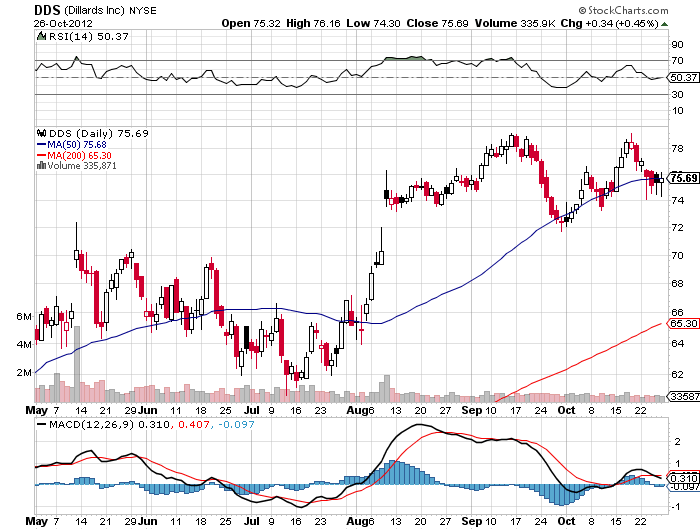 Stocks that can be bought as they reclaim their 40 week MAs and their buy stop spots are LF 9.25, XRAY 38.20, KO 37.45, ITT 21.25. MXIM CERN retook their 40 week MAs Friday.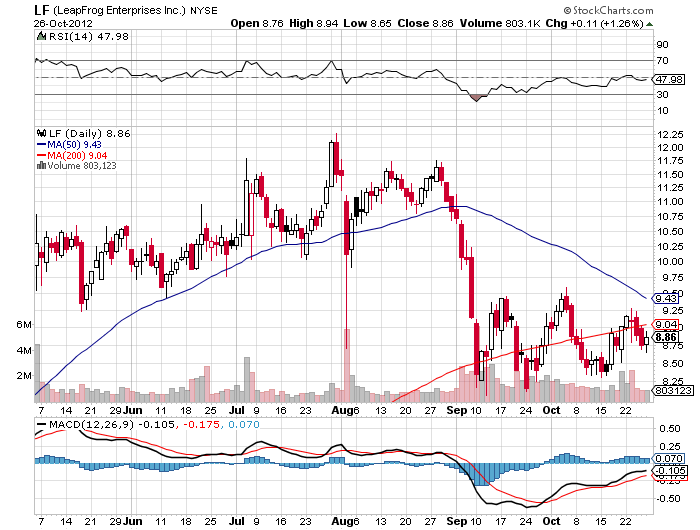 Stocks that can be bought at 10 week support are PCL 42.50, HD 59, BKD 23. Stocks that met 10 week support Friday were MET SU OCR CTAS LYB CCE BZ MDC KORS CVE ITW DOX ROP AKAM SYMC LUK INXN AIG WMB PAG MDAS PNRA SNI DHI LMT CBD EXH PXD.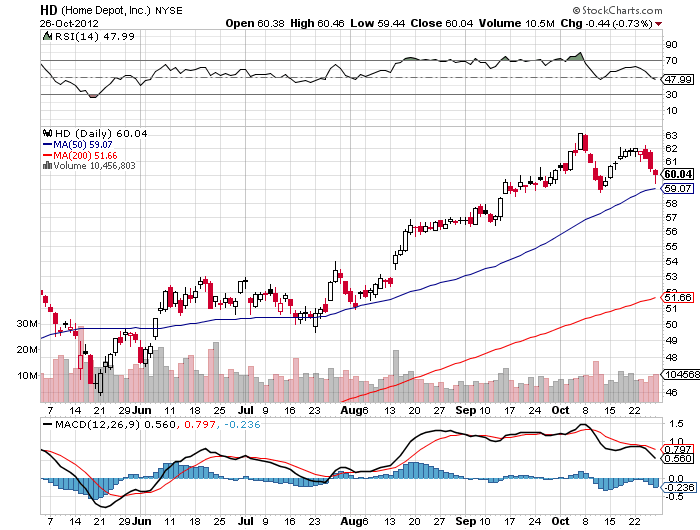 Stocks that can be bought at 40 week support are ASH 67, M 37.70, CAKE 31.95, FDX 89.90. Stocks that found 40 week support Friday were CBS CBST DAR WWW BMY HES ASNA CME NBL NUE.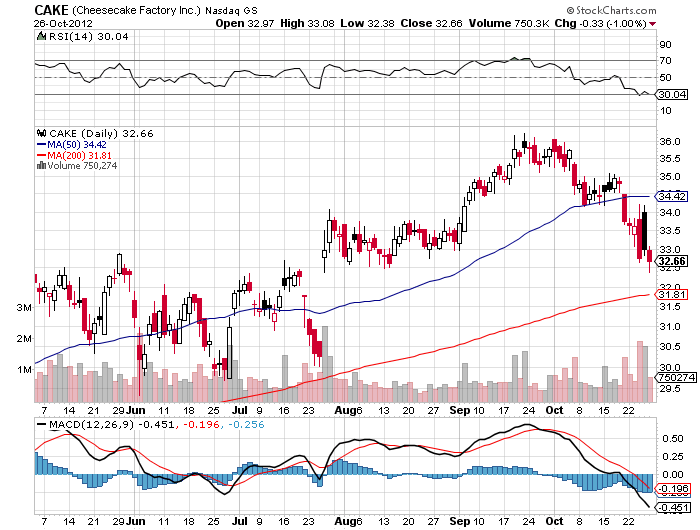 Good luck.
The author remains flat.