During confusing market times as these, individual sectors will truly reveal the men from the boys. This gives opportunities to investors looking to capitalize on discrepancies within these industries. Remember one simple golden rule in trading is to buy strength, and sell weakness. A common strategy to utilize in this process would be a pair trade. Lets take a look at some potential pairs going forward.
Taking a look at the transport sector is a good place to start. First we can take a look at the rails. Stocks acting firm include CP KSU UNP. Bifurcating action can be witnessed with the softness from laggards like NSC CNI. Within the truckers you can see strength exhibited by JBHT ODFL, and weakness from CHRW EXPD. A trade I would really consider would be putting a long on with FDX above a bullish looking cup with handle trigger of 94.36, while shorting rival UPS as it falls below 10 week SMA support with a sell stop of 72.75.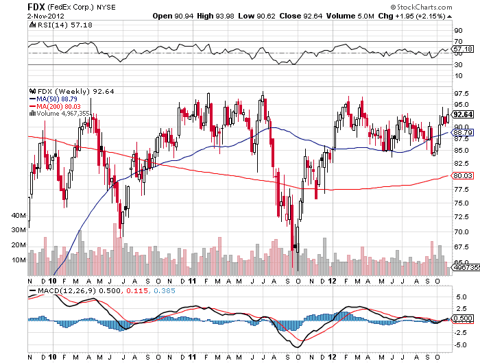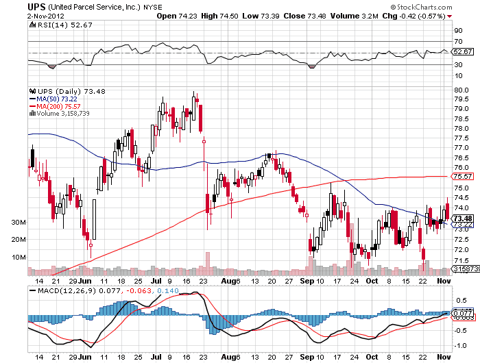 Relevant with the holiday season approaching another pair I am eyeing hails from the toy group. MAT leapt 5% post earnings, and taking out a flat base trigger of 36.35 in the process. It remains just above that pivot and 10 week SMA support which resides right at 36. Playing the role of foe is HAS, which has vastly under performed and has a 40 week SMA test that looks ominous. I would initiate this pair as long as MAT remained above its pivot and 10 week support, and with a sell stop of 35.20 on HAS below essential 40 week support.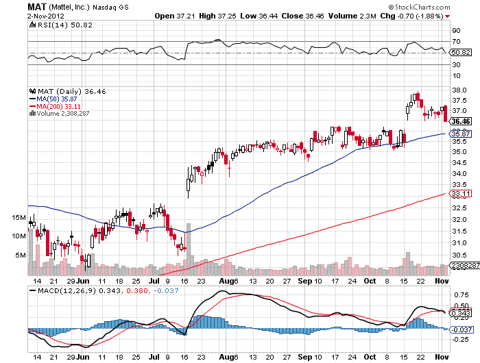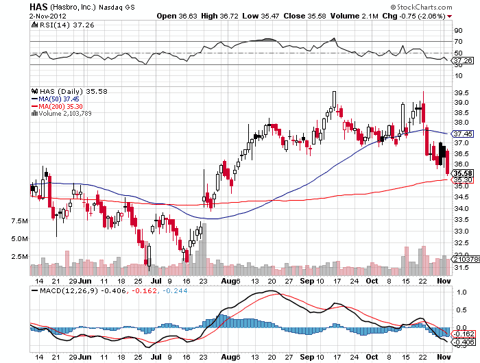 Good luck.
Disclosure: I have no positions in any stocks mentioned, and no plans to initiate any positions within the next 72 hours.