Welcome to All About Trends - Since our inception in August, 2008, we've outperformed the S&P 500 6 to 1! If you started with a portfolio of $100,000 and traded in tandem with us, your $100,000 would be worth $192,412 or an 92% return. During the same time period, the S&P yielded a return of JUST 15%.
We Trade What We See - Not What We Hear, Think or Fear
Earning consistent profits in the stock market is as simple as understanding basic chart patterns and letting the charts tell you when to buy a leading stock.
In fact, if you traded stocks in tandem with us over the last 4 1/2 months, you'd have the following gains each month:
June: $6,948.50
July: $7,795.10
August: $45
September: $2,995.75
October: $1,929.55
Total gains: $19,713.90
If you'd like to learn more about how we made just under $20,000 in 4 1/2 months, take advantage of our two-month special at the end of this newsletter - two months of our service for just $10 a month!
Before we look at the charts of stocks, we need to have an understanding of what's happening in the indexes.
This person has only five words to say: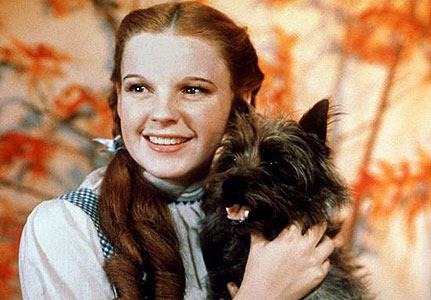 Follow The Yellow Brick Road!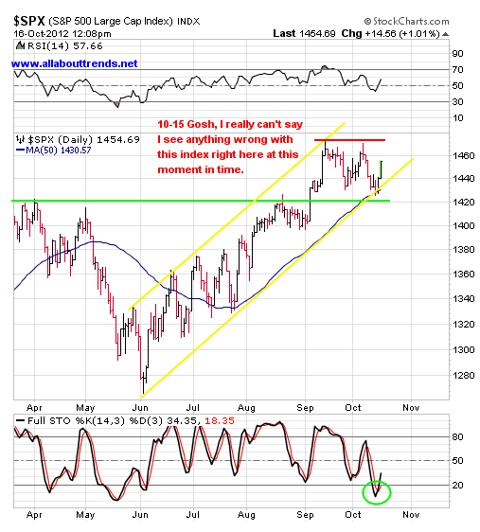 As you can see, the indexes are simply trading within a bullish uptrend and channel and earlier this week they bounced at yellow brick road trend channel support.
So what did we do about it? Simple. We bought stocks that have also pulled back to areas of support.
On Monday, we bought NOW at $32.98 as it had pulled back from recent highs to test its uptrend support line and was hanging around the 50-day moving average.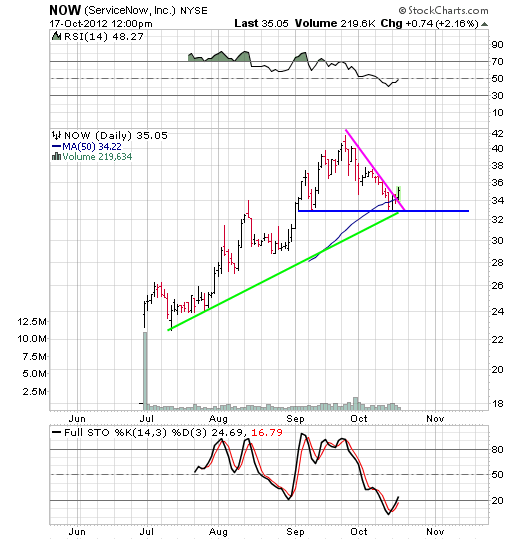 So far so good as just 2 days later, our paying subscribers already have a gain of 5.8%!
And today we bought YELP at $25 as it too had pulled back to multiple areas of support.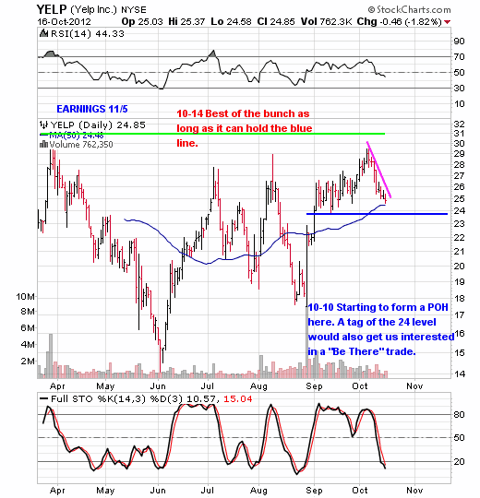 The 1 minute micro frequency chart of YELP tells us why the $25 mark is so important: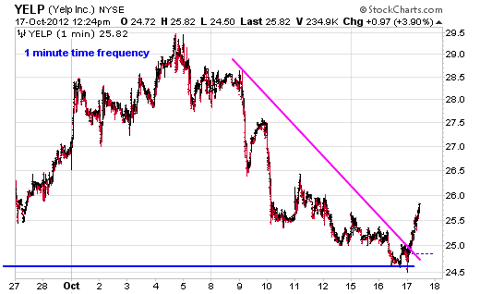 This is what we do for our paying subscribers - identify new market leaders and show you how to buy them at low-risk, alternative entry points. It's that simple. Don't wait another week to read about our profits AFTER THE FACT.
Want a Trade Trigger email alert sent to you when these new leaders trigger a low-risk, alternative entry point?
1. Sign up for our regular stock market newsletter - we have a two-month special for just $10/month, then $29.99/month thereafter,
OR
2. Sign up for Fun Money - our options newsletter which includes a complimentary subscription to our stock market newsletter - we also have a two-month special for just $10/month, then $49.99/month thereafter.
We try to make it really simple for you to profit in the market from either or both of our services:
1. Each trading day and weekend we give you an overview of the markets and a game plan to profit from it. These are simple charts that are easy to read and see where support is, where resistance is and what to do when stocks hit either level.
2. Based on that plan, we have a watch list of stocks and when a stock triggers a trade, we issue a Trade Trigger email alert followed by a Locking In Gains email alert. We even break out suggested share allocations for portfolio sizes of $25,000, $50,000 and $100,000 to make it easy for you to practice risk management and not let your emotions control your trading.
3. We have a 2-month special where you get to profit with us for 2 months for just $10/month from either our stock or options service - sign up for our options service for maximum value and get both our stock and options newsletters!
We're not sure how to make it any easier. And all you have to do is sign up to enjoy success in the market.
Sign up for our FREE newsletter and receive our FREE report - "How To Outperform 90% Of Wall Street With Just $500 a week."
Subscriber Testimonials
"I wanted to let you know that I have subscribed to many services over the last couple of years and yours seems to be the best value. I have found a couple others that seem to also want to sincerely teach it's customers but you guys keep it simple and I like that. Thank you for being sincere and actually offering a service and not just selling junk. You are a beacon of light in this dark industry,"Steve - Marion, OH
"You are simply the best. I subscribed to a few paid services before. They all ended up losing big. But you consistently read the market correctly so I make money and I trust you a lot now," Dale - Bridgewater, NJ