By Harlan Pyan
The following is an excerpt from November 12th's premium update at All About Trends. Enjoy a free 15 day trial to receive daily stock picks, market analysis, & complete trading plan. Promo code: zen.
Yesterday we went from indecision to watching paint dry to lethargic to now pulling back?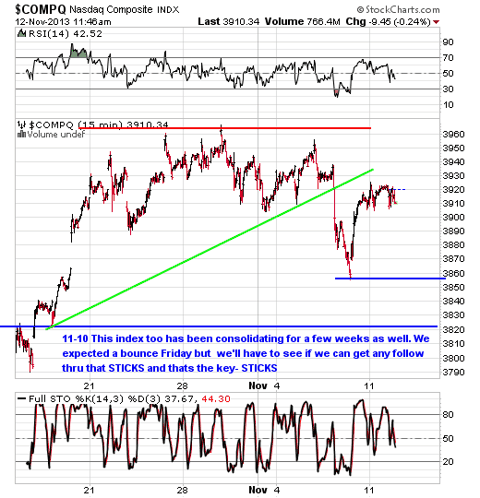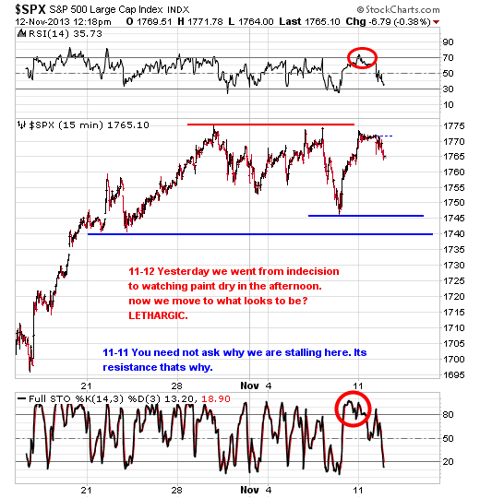 Here's one way to look at this sideways chop fest in the indexes. First off it's a sideways through time consolidation which is healthy. The big move higher off the 70 point down move last week can be looked at as a long jumper making a test run up to the line then? Stopping as if to test it. Now should we pullback here? One could consider it a walking back to get another run at the highs and actually making the jump the next go around.
That said when you look at the daily charts of the indexes and the names that make up the biggest percentage of the indexes (the big tape painters) you can see we have plenty of support in the markets that can easily get defended as shown in the daily index charts. Any pullback can be considered stepping back to get another run at it if you will.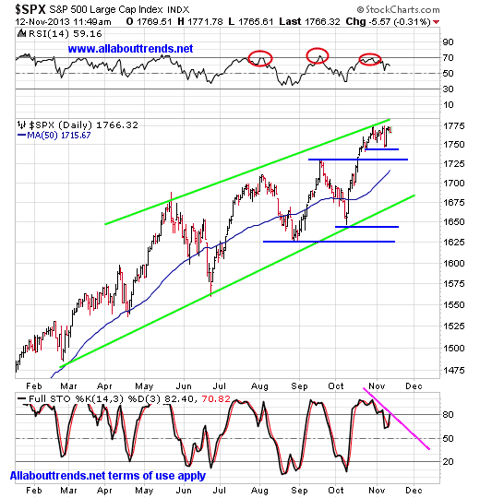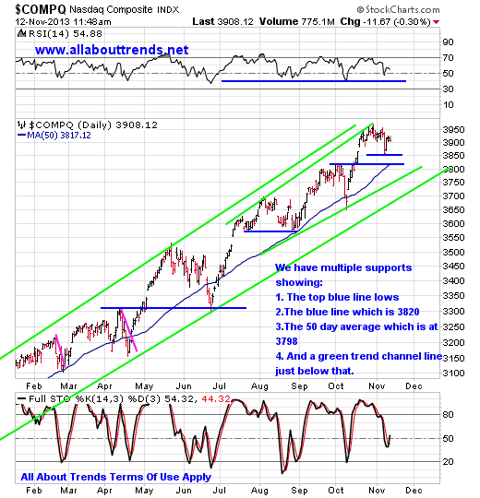 We'll get a good idea as to when it happens when we watch the big tape painting stocks like AAPL, GOOG and AMZN.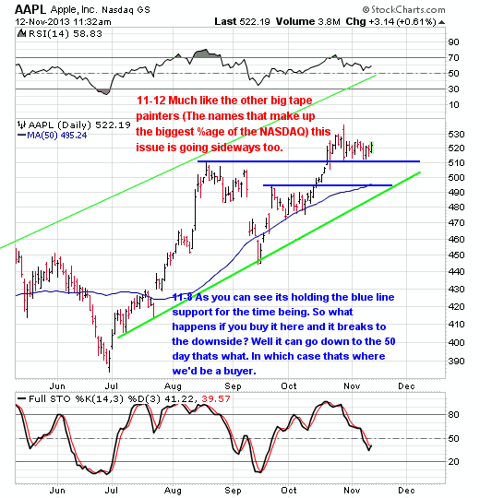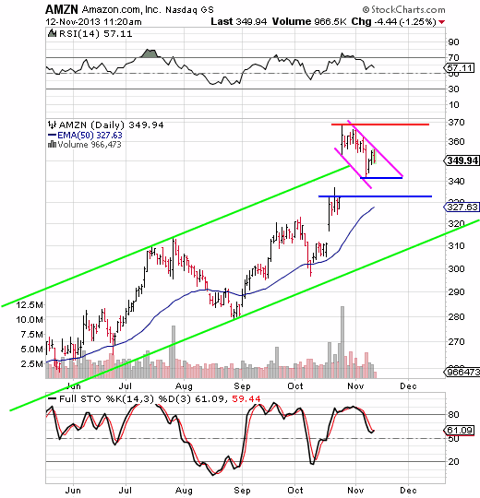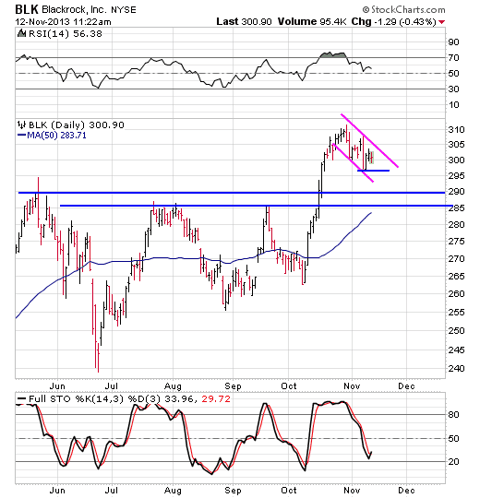 As you can see above those three stocks make up a huge percentage of the NASDAQ index with BLK thrown in for good measure as its got that "Look" too. When they go the indexes go and as you can see they have that sideways range bound look to them. We watch these not only because of the heavy weighting in the index but also because they are also responsible for a big portion of the markets gains as of late. Run them, run the indexes
See what look they all have? Range bound or Pulling back Off Highs. Those are bullish patterns folks. IF the biggest percentage names of the indexes are sporting POH's what does that say overall about our indexes.
So what are we going to do about all this? Use weakness to SELECTIVELY go long and then sweat those positions out as long as they hold supports.
So it's buy the dips in select names with structure, allow for fluctuations and manage the overall trend.
Let's see if we get a shaking of the tree to the downside here over the next day or so. Should the markets do that? We'll use that to pick off names on the longside then sweat it out. Two names we are watching real close are Facebook and Gluu mobile.