By Harlan Pyan
The following is an excerpt from November 18th's premium update at All About Trends. Enjoy a free 15 day trial to receive daily stock picks, market analysis, & complete trading plan. Promo code: zen.
So What's It Going To Be?
11-18 As we start the week we are still waiting for the answer to that question in the indexes, individual stocks? That's being answered as you'll see when you read on..
Over the weekend we talked about consolidations and digestions of gains AFTER the markets have just thrusted. This is still the case as we start the week. While the indexes are sitting here hovering a lot of names are doing just that- Consolidating and digesting the recent upswing. The indexes don't show it near as well as the names on the long side watch list but as we talked about you can see it in the world of "It's A Market Of Stocks"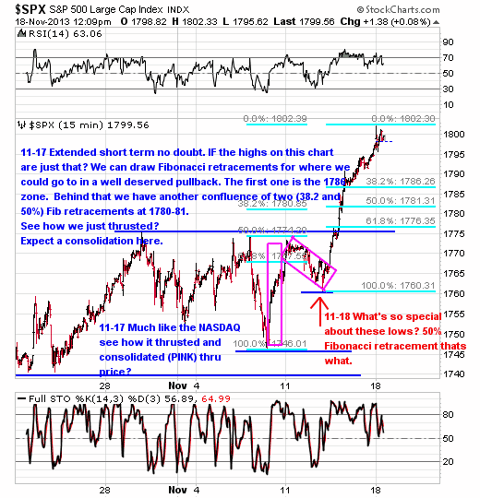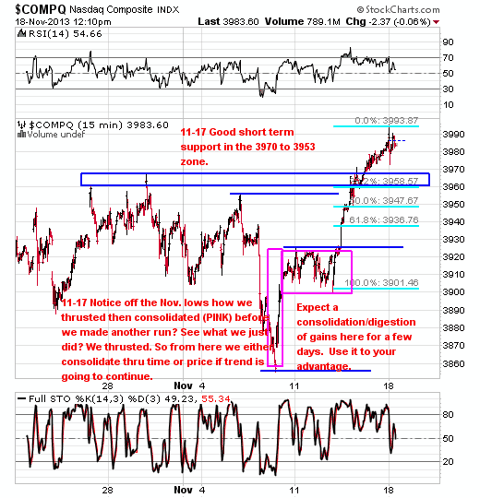 Last Week We Said And Still True Today:
"The overall trend is up and every time the indexes sell off it gets bought up so you have to honor that. We'll keep picking good long side structure off that we don't have to chase one step here, one step there.

Use weakness to SELECTIVELY go long and then sweat those positions out as long as they hold supports.

So it's buy the dips in select names with structure, allow for fluctuations and manage the overall trend."
And that is our game plan for the week.