Marketfy's Olympic Trading Summit
February, 22nd - 10am to 3pm EST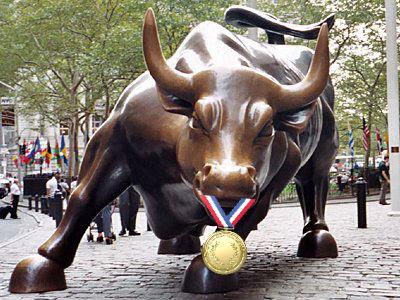 Marketfy is celebrating the 2014 Winter Olympics by hosting a massive FREE day of trading education - The Marketfy Olympic Tradding Summit.

By joining 5 of the top equities and options traders at this one-day event, you'll equip yourself with new strategies, setups, and tips that will help you close Q1 in the green.

Here's a look at the Olympic Trading Summit's speakers, topics, and schedule:

10:00am EST - Hubert Senters
What's Working in the Market and What to Do Next?11:00am EST - Nicolas Chahine
Mastering Credit Spreads in Any Market Condition12:00am EST - David Moenning
Trading Like a Corporate Insider1:00pm EST - Anka Metcalf
Maximizing Your Winning Trades in 5 Steps2:00pm EST - Bob Lang & Suz Smith
Navigating Through the Murky Waters of Options Trading
Olympic Trading Summit Schedule

We look forward to seeing you at the summit!Cheers.