Do you want your news to be faster than the speed of sound? With Benzinga Pro Mach II and our proprietary technology for newsgathering and publication, you get near-instantaneous news releases for all of your investing and trading opportunities, without the dated or redundant information that computer-driven news-feeds are notorious for delivering. Benzinga Pro Mach II features include: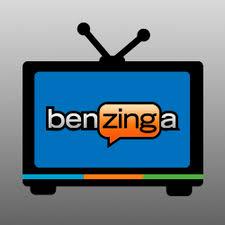 Benzinga's financial professionals work with computer programmers to bring the news to your desktop within seconds of its release while filtering out irrelevant "noise" within the news.
Added value through the inclusion of rumors, analyst ratings, M&A updates, social media alerts, previews to major releases, analyst and CEO calls, and exclusive investigative research.
Full news-feed during the entire extended trading hours for U.S. equity markets.
Comprehensive search capabilities and the industry's most intuitive display provide you relevant content in a streamlined, customizable, desktop-saving interface.
Our news-desk accesses the premier (and secretive) news portals for primary-source information on rumors, chatter, exchange activity, and unexpected disasters.
We license our news and data from Benzinga Pro to companies such as TD Ameritrade, OptionsHouse, Lightspeed, TradeStation, Microsoft, and more. Benzinga Pro breaks news before anyone else on a regular basis and often times moves the market. Simply put, it's a stellar product that even companies like the ones above pay for it.
But don't take our word for it - see for yourself. Sign up now and enter the coupon code "MONEY" to receive your first month discount for only 1 Dollar!