The following is an excerpt from today's mid-day report from All About Trends, who teach traders how to achieve consistent gains through stock selection and daily trading education. When you become a premium member for $15/month (50% the regular price) you can expect to receive daily trade ideas and market analysis, along with a concise trading plan for each trade idea. The were spot on their AAPL analysis as you'll see below.
WOW! How about that stick save into the close yesterday in this All AAPL 24/7 market we are in! What do the two charts below have in common with AAPL?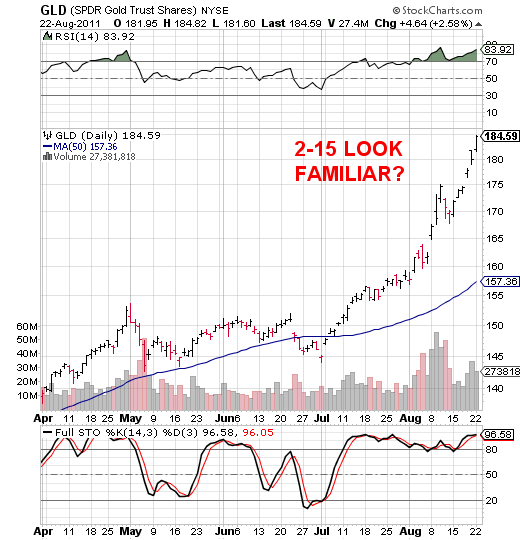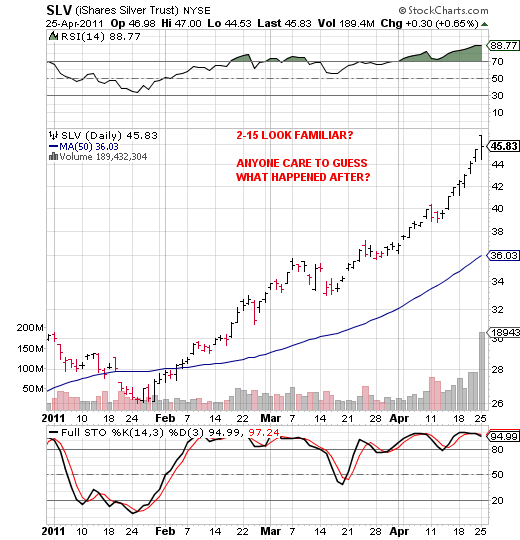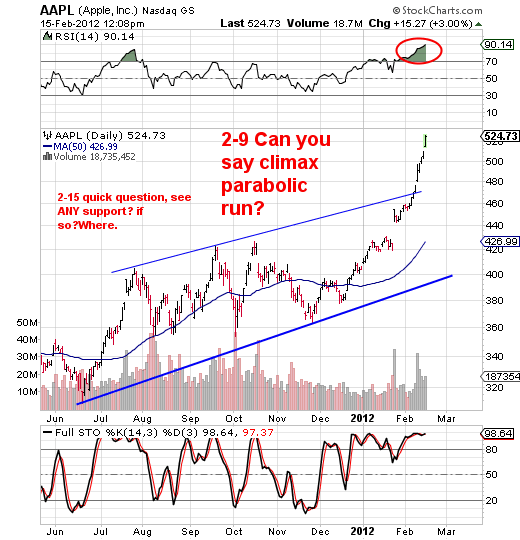 Talk about using a heavily weighted name to paint the tape and distribute under the surface, man that's bold.
For those wondering what happened after my Uncle Gus bought GLD and SLV on the date of those charts above take a look at SLV below.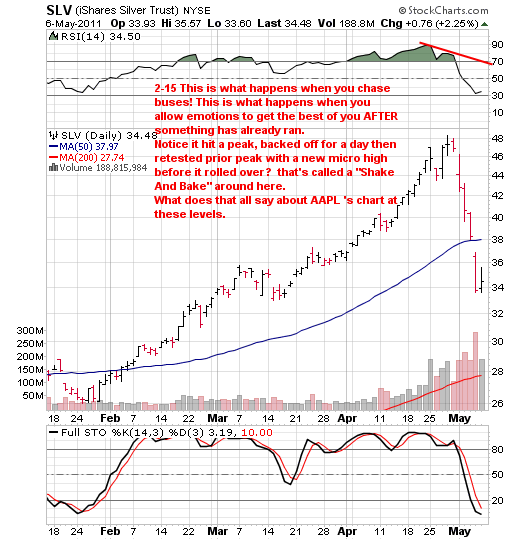 PS My Uncle Gus (As In Greedy Gus) RARELY calls me. But when he does we take notice. He called today asking about AAPL. Just saying
And now for how AAPL closed today. Looks like the Gus Indicator was on the money.