By Karen Starich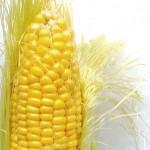 Tomorrow is a critical day for CORN when the USDA releases it's corn report. Traders are expecting the USDA to cut the average US corn yield to 127 bushels/acre leaving production near 11 billion bushels. With this Summer's dry hot weather the prices of corn have been on a tear. The Teucrium Commodity Trust Corn Fund (NYSEARCA:CORN) has gone from trading at $35 on June 17th to today's close at $51.94.
For tomorrows report transiting Venus conjoin the U.S. Venus in Cancer (the harvest) could bring some disappointment and the nation will have to swallow the bad news. Neptune is also trine the U.S. Venus which suggests there could be cooperation under duress and some adjustments in agricultural business that allows for the setback for the crop yield. There could be reserves or adjustments in demand from businesses. Overall I expect the reaction to be calm and we may not see prices increase much from here.
We could see prices begin to pullback on August 13th-26th. There could be an opportunity to take a long position in CORN near August 27th. The more critical date to watch for a "surprise" or shock to send prices higher is August 31st. The "old crop" marketing year for corn began on September 1, 2011 and ends August 31, 2012. The "new crop" marketing year begins September 1, 2012.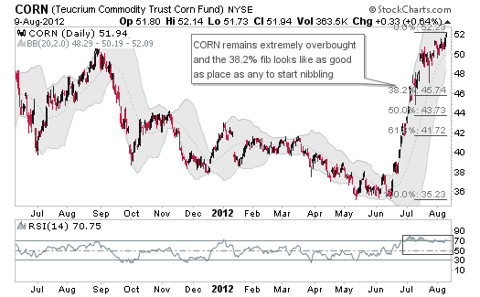 The following is by Karen Starich, who uses astrology to forecast events in the financial markets. Astrology Traders provides specific dates and in-depth analysis of future events for the financial markets through weekly updates, trade alerts, and educational webinars.
Related Financial Astrology Posts:
Financial Astrology: Citi Unraveling Aug 2nd-3rd?
Mercury Retrograde through August 8th