$944,000 Dollars In Revs From Their First 16 Pilots In Training! Get Familiar Traders!
October 22, 2012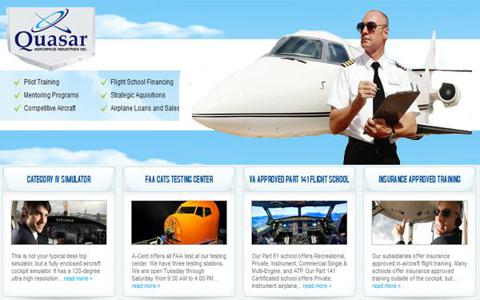 Click images for larger view:
Risk Level: Low
Volatility Level: High
Liquidity Level: Medium
We watch in amazement as the headlines of the front page news feeds fill up with concerns over the lack of available pilots to fly the planes that carry passengers around the world every day. Recent developments and regulations passed forcing pilots into retirement before age 60 have put an immense amount of pressure on major airline carriers to fill seats with pilots that do not exist! This is a major concern nationwide and globally not only due to the fact that the numbers don't add up but that the pilots just simply are not be available to fill the seats! This shortage is causing immense pressure for the airlines and is also causing major safety concerns. Many feel as if the major airlines are filling their seats with unqualified pilots and or working the qualified ones too hard to compensate and in return putting passenger safety at risk. Boeing one of the world's largest makers of commercial jetliner's forecast that 465,000 new pilots will be needed worldwide between now and 2031! This statistic here includes 69,000 pilots in North America alone in 185,600 and pilots for the Asia Pacific region. These astronomical numbers not only at the current rate are completely undo-able but the adverse reaction is that the airlines quite simply cannot meet the demand. This causes many reactions to take place within the air travel industry including a reduction in safety and an immense increase in ticket price.
This has actually become such an issue globally that many international airline companies have been holding pilot job fairs in the US to pick up pilots because thousands have been laid off in the US due to airline bankruptcies and mergers which forced the major airliners to fly foreign carriers. Carl Davis Boeing's chief of pilot's services recently was quoted publicly stating "We are struggling to fill pilot seats. Can anyone help us?"
Industry and government officials anticipate a huge wave of pilot retirements from the US airlines beginning this year. Roughly 5 years ago the mandatory retirement age for active pilots was put into effect at age 60. As an addition to this forced retirement the required amount of flying hours for an air carrier's first officer was increased from 250 hours of flying time all the way up to 1500 hrs. of flying time to reach the same level that could be reached during the previous 250 hours!
In the midst of all this doom and gloom lies a significant opportunity J you listening!? As we know in today's market timing is everything and a chain reaction can be started with minimal effort based on situations like what we are seeing fill the headlines in the air segment today! The company which we have chosen to highlight is in an amazing position based on timing, technicals, and all around stock mojo! This company has one of the nicest share structures we have seen and just recently hit a bottom and is ready to witness a chart reversal take place, there is significant potential that profits will fall from the sky as the shiny planes fly by!
This stock has a current share price of .0075 with a current float updated just two weeks ago of only 4,864,352 shares! Not only are they literally days away from getting their licensing and being able to open the doors for their first 16 pilots that they will train at their state-of-the-art facility as part of their new international pilot training program! They applied for the license 97 days ago and the typical approval process takes 90 to 120 days! At roughly $59,000 dollars per seat filled and 16 seats for the first class we are fully expecting to witness $944,000 dollars in revenue to be acquired within 30 days of the approved licensing! Of that amount roughly 40%- 60% will remain as profit! The state-of-the-art facility is already fully staffed, with unbelievable state-of-the-art flight simulators, planes, pilot instructors, and multiple locations! As an addition they are VA (Veteran and Active Duty Military) qualified and fully certified as a Cessna pilot center or CPC! It is such a great opportunity that our team actually chuckles while writing this report! With licensing closing in within the next 20 to 30 days and all the stars lining up one would expect that the $944,000 dollars in revs could very well be in-house within the next 30 days! Not to mention as a kicker and the cherry on the cake this company is currently in litigation's for multiple lawsuits of money owed to them in excess of $3-$4 million dollars that could also roll right in the front door any day! At a 52-week low this truly is a potentially sweet opportunity for some serious profits to be made very easily!
We conducted a CEO interview with Mr. Joe Canous the Ceo of Quasar Aerospace Industries over the weekend and were baffled at the underlying opportunity within his company at this particular moment! In the market timing is everything and when we say that we mean in regards to you and your investment. With a 52-week high at $.51 timing might not been the best to invest this company at that time. At the 52-week low, with a pps of .0075, float of less than 5m, 30 days from potentially monstrous revs, global pilot shortage, and 3-4 million dollars in lawsuits floating in the wind is the timing right?? You can answer that for yourself, all we are going to say is that whether or not you are a day trader or a value investor we feel that you will find something to grab hold of in QASP for the Monday trading day! Our team has put together a significant amount of research for you to assist you in making the right decision, listen to the CEO interview, read the research report, read the recent press releases about the judge's ruling in their favor, the insider holdings of restricted shares, and the research report and base your opinion on whether or not this could be a profitable trade for you! Hold on tight investors we are going to fly like a bird on QASP wind Monday trading day!
The Stock Legends Team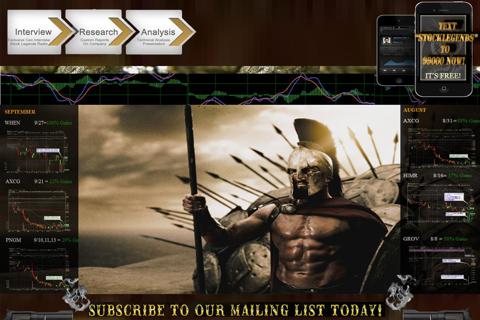 Disclosure: I have no positions in any stocks mentioned, and no plans to initiate any positions within the next 72 hours.