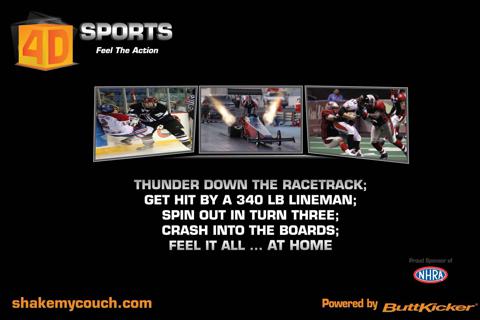 We have found what we believe to be a technology within the broadcasting arena that may prove to be a heavy hitter in the years to come. For investors that search the market for undervalued companies with unique patents we feel as if you should take a look at The Guitammer Company and here is the reasons why. The Guitammer Company (OTCQB:GTMM) currently has their hardware known as The Buttkicker on sale all across the world and can be found in movie theatres, on amazon, and in gaming rooms. Their Buttkicker brand hardware shakes your couch. This is a low frequency transducer that captures the shake and vibrations from a receiver and broadcasts that shake to your Buttkicker brand hardware in your seat! This technology is also known as 4D and is the next step in basic evolution in feeling movies, games, and TV!
One of the main aspects of The Guitammer Company is their broadcasting patents which may be an actual "blocking" patent on the 4D transmission of the tactile "feeling" of live TV. This patent corners the future of 4D technology and gives The Guitammer Company a steady foot in the marketplace for years to come. We also have to consider the potential of a buyout at some point in time for this technology or a relationship with a cable provider that wants to give their customers the very latest in home entertainment in a package similar to the roll out of "The Hopper".
There are many companies trading within the OTC market, but as in intelligent value investor you would want to have a checklist of products, patents, and market potential. We feel as if The Guitammer Company is worthy of a look if you are searching for a stock with a potentially bright future!
Here is a presentation on "The Making Of Tactile Broadcasting"
http://www.youtube.com/watch?v=RQ3lPbtDt5E