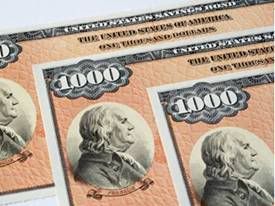 Investors seeking income often begin with U.S. government bonds as their first choice given perceived safety considerations. It's ironic given recent comments from Moody's for example that the U.S. credit rating may be under review for a downgrade in the next month. Given this news and the heavy supply of issuance needed to fund government operations its odd yields remain near historic lows. The reason for this is a combination of factors. QE (Quantitative Easing) operations have the Fed buying bond which takes some supply off the market. This QE is scheduled to end this month. Further, economic data has been weak leaving authorities with little choice but to keep interest rates low. Demographics result in an aging population in the west seeking income over growth. Tied to this has been an outflow of funds from equities to bonds given both demographics and a lack of trust in equities.
We look at 10 different bond ETF sectors including those that are repetitive varying only slightly by holdings and perhaps more so by varying embedded fees and expenses. While we'll look at just 10 issues overall, we'll mention the competitive issue and variance in fee structure.
Large institutions (insurance companies and pension plans) and even smaller asset allocation models either include government bonds as components in portfolio structure with some being mandated to do so. Large institutions use bonds to meet various actuarial table requirements to meet retirement schedules and life insurance tables. Financial Planners and Advisors use bonds traditionally as a portfolio risk management tool given their historical noncorrelation to equity sectors.

 
...
READ MORE
Subscribe to our RSS feed