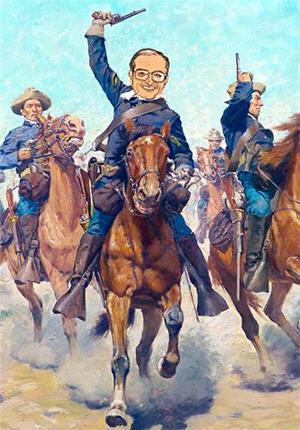 CITIGROUP LEADS BULL CHARGE
A little hint Thursday from Citigroup's CEO Vikram Pandit of "slight growth" in 2010 year set bulls to a buying panic.  Citigroup's stock accounted for one quarter of volume on the NYSE on Thursday said some reports.  This took stocks out of a becalmed state and sent indexes soaring into the close.
Bulls brushed off employment data showing high continuing claims and worries about inflation in China. 
Also in a period when future interest rate increases are assumed a given, the US Treasury sold 30-year bonds at auction today and met high demand.  Did you want some?  You go first....Click to enlargeREAD MORE!

Sign up to receive free Dave's Daily notifications sent to your email address only at http://www.etfdigest.com