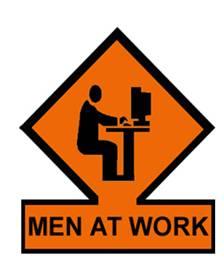 HAL 9000s KEEP DJIA AT 11K
There's no need to make this stuff up anymore since end-of-day stick saves are right there and in your face. No pretense or deception is necessary anymore. When you have "other people's money", including the taxpayers to work with; you can do what you wish and not be called-out on it. Who's going to do that anyway, the financial media?  LOL!!! Anyway, the media got the headline number they wanted and Main Street is no doubt impressed. 
Now to the hard part—earnings. Starting with Alcoa (which just reported a miss) will be followed by important companies like Intel and Bank of America.
There isn't much in the way of economic news until Retail Sales and the Fed Beige Book on....READ MORE!

Sign up to receive free Dave's Daily notifications sent to your email address only at http://www.etfdigest.com