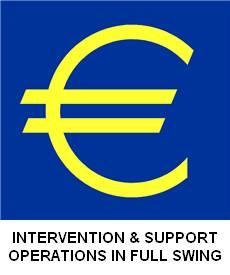 GERMAN VOTE TO SAVE EURO FRIDAY
How many themes and images are there to describe Thursday's action? More than we can apply to one commentary. Suffice it to say a lot a bad news hit the fan Thursday and throughout most of the week.

Friday the German government is forced to make the hard choices required which, if approved, would save the EMU or euro. If they fail, chaos will ensue, period. 
The 2010 gains markets worked hard to accumulate have been, as of today, wiped-out.

The congress has passed a questionable or controversial financial reform legislation which some believe is another government overreach into the private sector while others feel it too weak. (It may have enhanced selling today.)

The SEC scrambles to put together new circuit breakers to prevent another "flash crash".

The U.S. Fed/Treasury is......READ MORE! 

Subscribe to our RSS feed