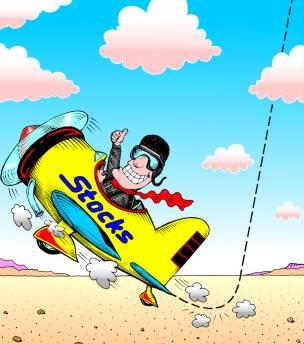 Yes indeed. Just when you thought the world was ending, the 2:15 PM Buy Program Express hits the tape and saves the day.
Look, markets were extremely short-term oversold and it didn't take much to stampede the herd. It can't be just me who sees these buy program "stick saves" hit the tape when they do. I didn't invent this phenomenon; the algos did working with HAL 9000s.
Let's put it this way, when the market was near its lows on the day Goldman Sachs stock was up. Why? Perhaps an SEC settlement in the offing, or more likely, news that Barney Frank thought barring banks from trading derivatives was "going too far". That was a hint markets might rally since financial reform has been one of many negatives affecting markets.
Europe is still in trouble and you'd have to be fresh off the boat to buy-in to the BS being tossed out by Geithner et al that a diseased Europe won't affect U.S. economic growth. That's silly in the extreme.
Europe closed today at serious lows and many are hopeful Inspector ECB Head Trichet will lower interest rates tonight and.....READ MORE! 

Subscribe to our RSS feed