The S&P 500 did confirm the higher trough that we pondered about in our last post: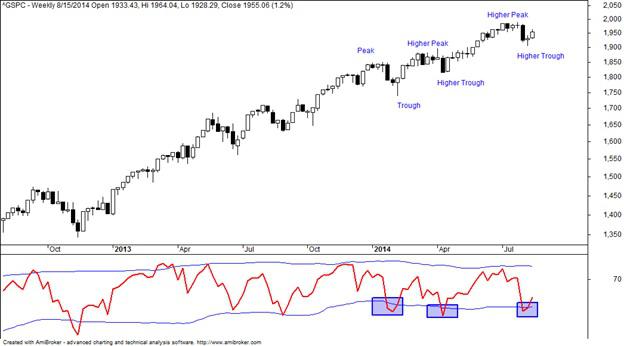 The index was up 1.2% for the week. In comparison our portfolio appreciated 2.54% for the week. Since inception we have outperformed the index by 1.63% and have increased our principal by 9.29% versus 7.66%. Our hypothetical model portfolio:

We have added 2 positions to our portfolio: Southwest Airline at $29.12/stock and Netflix at $454.15/stock. Please note their respective stop-loss levels.
Netflix: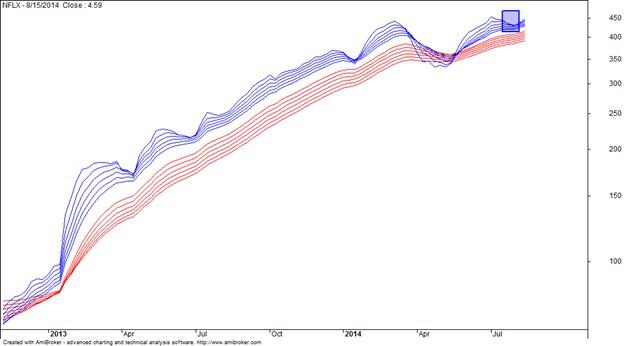 Netflix did falter in April, as did most of the high beta stocks, as the market corrected. Our view is typified by the multiple moving average graph. The long term investor controls the direction of trend and is represented by the red moving averages. There is good angle and separation here. The short term speculator is represented by the blue moving averages, and whilst they did take some short-term profit off the proverbial table as per the dip (blue box), we believe the blue averages will resume an upward bias.
South west Airlines: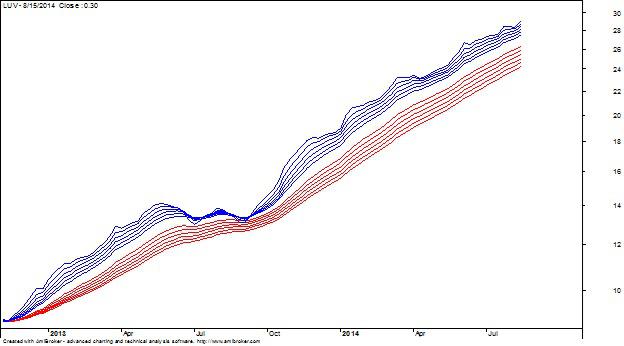 One cannot argue with this chart. There is a strong backing by longer-term investors here and the speculator is content to piggy-bag off of these trend setters. Both the red and the blue multiple moving averages have good angle and separation.
The inclusion of Netflix does make the portfolio overweight Information Technology. However given our bullish stance on the market we are comfortable with this and note the IT sector to be a high beta sector. Our aim is to outperform the broader market.
Incidentally we took the time to look at the sector performances for 2014 so far. The market snapshot by sector ETF' for the year to date: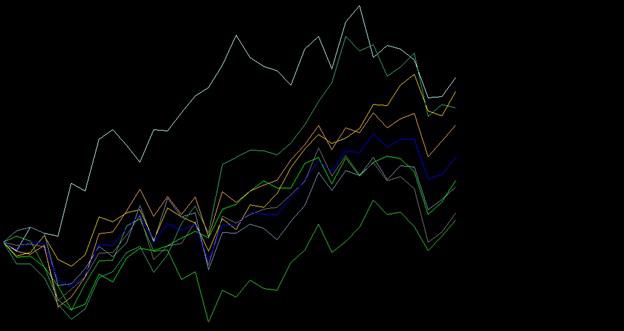 Utilities - 12.61%
Healthcare - 12.12%
Information Technology- 12.03%
Energy - 11.41%
Materials - 9.15%
Consumer Staples - 5.6%
Financials - 3.15%
Industrials -2.36%
Cyclicals - 1.17%
The performance of the S&P 500 for 2014 to date is 6.75%
Information Technology has performed well over the course of the year and although Industrials have been a laggard Southwest Airlines is in a strong uptrend. We maintain our bullish bias and look for further capital appreciation.
Disclosure: The author has no positions in any stocks mentioned, and no plans to initiate any positions within the next 72 hours.